VIDEOS
Hugh Hefner Reveals How Many Women He's Slept With—You Won't Believe His Answer!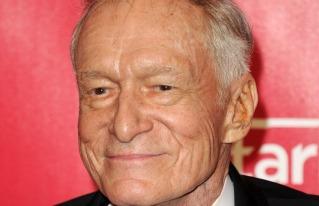 Hugh Hefner is 86-years-old, but try not to think of him as your grandfather. Especially after you hear how many women the Playboy founder says he has bedded: "Over a thousand, I'm sure." Even though he says "how could I possibly know?," the newly-married man has thoughts on monogamy that might surprise you. Watch the video to hear what he has to say on the subject.
What do you think of Hugh's number? Tell us in the comments section below if you're impressed or disguisted, or tweet us @OKMagazine.
Article continues below advertisement