VIDEOS
OK! Exclusive: Watch Brooke Burns Prank Ben Gleib In Preview Clip From Idiotest's Season 2 Premiere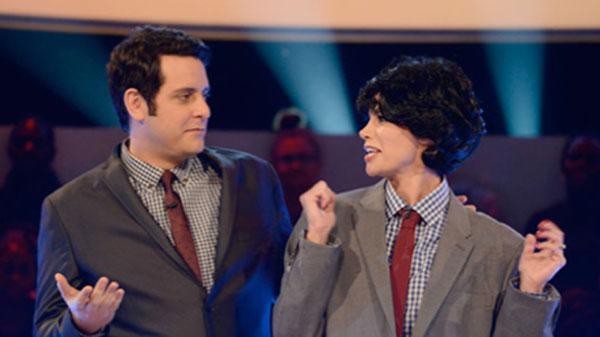 Article continues below advertisement
"I don't understand, I was told that we were not taping today," a concerned Gleib questions as he walks on set.
Burns' reply of "awkwarrrdd" does nothing to ease his mind about having his host title snatched. But after a brief "farewell" statement to the audience, we learn the joke is on us and the host mixup was all a huge prank!
In an equally hilarious clip, Burns shows off her best impression of Gleib as she takes over the set dressed like the host. Too cute, Brooke!
Are you excited about the second season of Idiotest? Tweet us @OKMagazine or let us know in the comments section below.
And be sure to tune in to Idiotest's April Fool's-themed Season 2 premiere on Wednesday at 8 p.m. EST on GSN.