VIDEOS
WATCH Idris Elba Film Scenes On Luther Set For Show's Season 4 Two-Part Special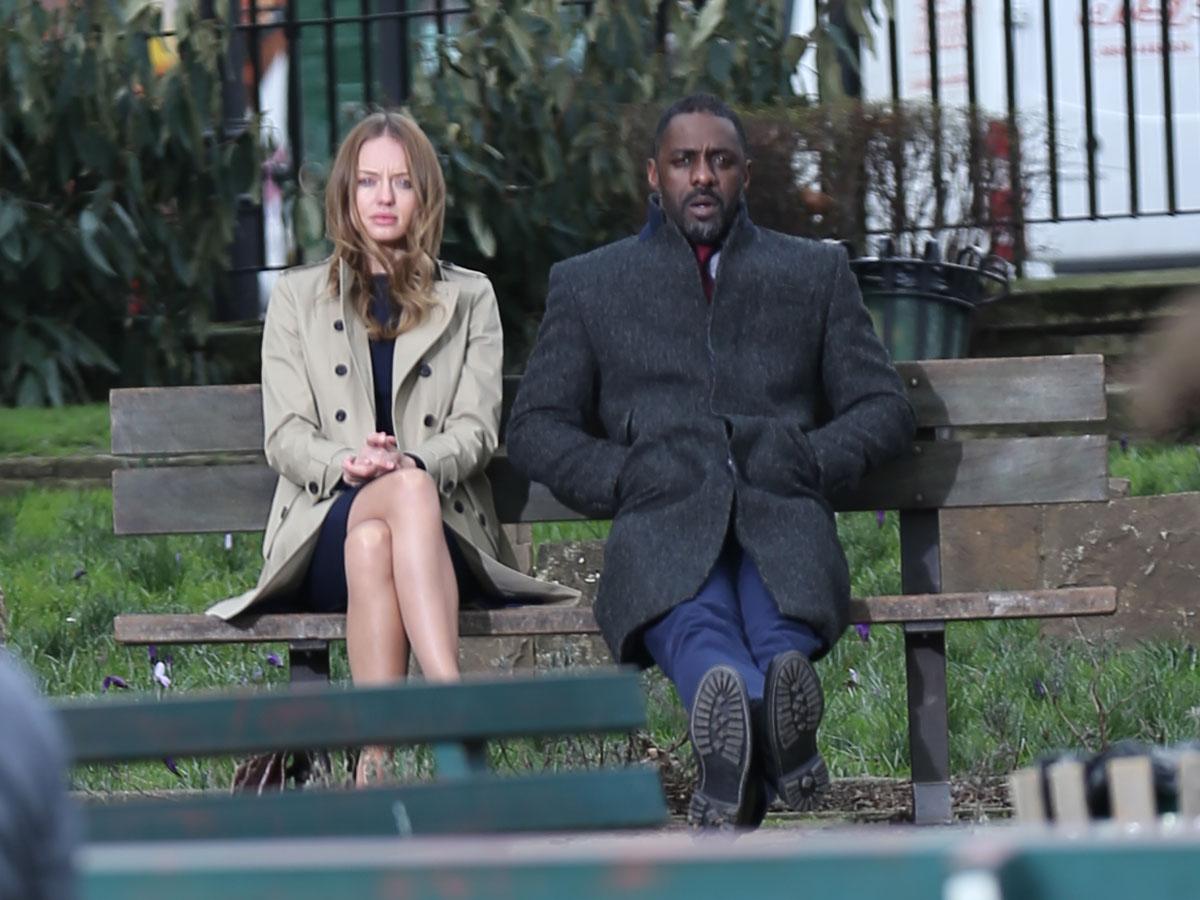 Idris Elba made his return to the set of BBC's Luther in London, England, this week to shoot scenes for the show's upcoming two-part special.
PHOTOS: Idris Elba Responds To Those James Bond Rumors
Elba will be taking on his fourth season starring as DCI John Luther in the beloved TV drama. The special is expected to be a two-part miniseries centered around the show's title character. And a BBC America press release offered a pretty telling look into the angle the show will be taking this year. The network revealed that Luther will be "pitted against his most chilling adversary yet, haunted by the ghosts of his past and hell-bent on retribution" as he's "drawn into a terrifyingly complex case that pushes him closer to the edge than he's ever been."
Article continues below advertisement
PHOTOS: Idris Elba Wouldn't Want to Be Called "The Black James Bond"
The special is planned to air later in 2015, with executive producer Elizabeth Kilgarriff already gushing about Elba coming back to reprise the role. "It's very exciting to have Idris Elba back as DCI John Luther and to be in East London shooting the show's fourth installment," Kilgarriff said in the press release. "Neil Cross has pulled out all the stops to make this the biggest, scariest story yet and it's a privilege to welcome such a glittering array of acting talent to our already stellar cast."
Watch Idris and his co-star Laura Haddock film on the Luther set in the video above!
Are you excited to see Idris return to the set of Luther for the upcoming special? Tweet us @OKMagazine or let us know in the comments section below.