VIDEOS
Jane Lynch Promotes Steady Energy With belVita Breakfast Biscuits… But Not How You Would Imagine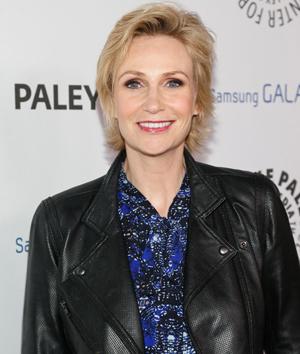 Glee star Jane Lynch is spearheading a campaign to get us all eating breakfast and doing it in her own inimitable way—by making us laugh.
The actress has joined forces with belVita Breakfast Biscuits and OKMagazine.com got to join Jane on set while she filmed a series of motivational and hilarious online videos which will debut on Facebook on April 15th. She'll be hitting the streets on tax day to get people to eat the 'most important meal of the day' so watch out for Jane when you're heading to work!
Article continues below advertisement
Nick and Charles from Funny or Die's commercial production division Gifted Youth are the brainchilds behind the series.
Check out the video for a sneak peek of the campaign and also find out what has got Jane so scared recently…