VIDEOS
Jared Leto Wins Award for Strangest Gift Received by A Fan—A Severed Body Part!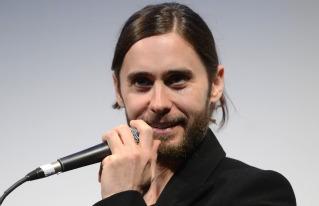 Jared Leto is no stranger to strange, but the 30 Seconds to Mars frontman received the strangest gift ever from a fan: a severed ear! The actor posted a disguisting photo as proof to his Instagram account, but admits he has no idea who sent it. Watch the video to see the note that went with the odd gift.
What do you think of Jared's "gift"? Tell us in the comments section below or tweet @OKMagazine.
Article continues below advertisement