VIDEOS
WATCH: Kanye West Seems Upset With Kim Kardashian At 2015 Met Gala!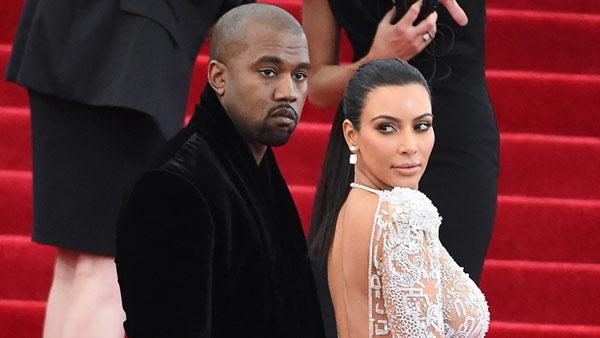 Kim Kardashian literally stunned at the Met Gala in a sheer white Roberto Cavalli gown alongside Kanye West, but her hubby did not seem too impressed.
At one point, when Kim reached for Kanye's hand, he even moved away to pose for photos!
He also briefly left her on the red carpet to talk to another attendee while Kim continued to pose for the numerous photographers.
PHOTOS: Did Kim Kardashian Copy Beyonce's Style At The 2015 Met Gala?
Article continues below advertisement
As the couple headed inside, Kanye didn't look like he wanted to pose with his wife, and photographers had to literally scream and beg him to turn back towards the cameras and face in the same direction as his curvy wife.
PHOTOS: Kim Kardashian Goes Nearly Nude In Roberto Cavalli For The Met Gala
Maybe they had an argument on the way to the major event? Check out the video above and let us know your thoughts on Kanye's demeanor in the comments section below.