VIDEOS
Kate Plus 8 Premiere Exclusive Preview: Kate Gosselin Takes All Eight Kids Zip-Lining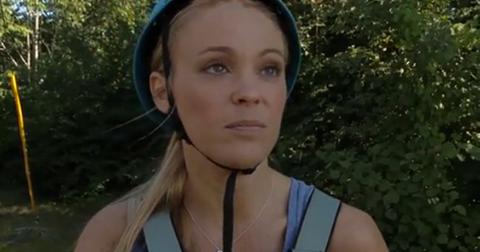 Jan. 13 2015, Published 2:20 p.m. ET
View all comments
Because seeing Kate Gosselin each week on Celebrity Apprentice isn't enough, Kate Plus 8 is back with a whole new season for 2015! As we saw in the Kate Plus 8 catch-up special which aired in December, the twins, Mady and Cara, are now 13 and the sextuplets are ten, so single mom Kate has her hands full, to say the least.
PHOTOS: See How Jana and John-Duggar Celebrated Their 25th Birthday
And in tonight's premiere, Kate and her eight will go on an outdoorsy adventure. Watch this exclusive clip above from the first episode to see the kids go zip-lining and to find out which of them liked it the most.  Also, watch as Kate chickens out and explains her fear of heights!
Article continues below advertisement