VIDEOS
WATCH: Kendra Wilkinson And Hank Baskett Spend Family Day At The Park With Their Kids!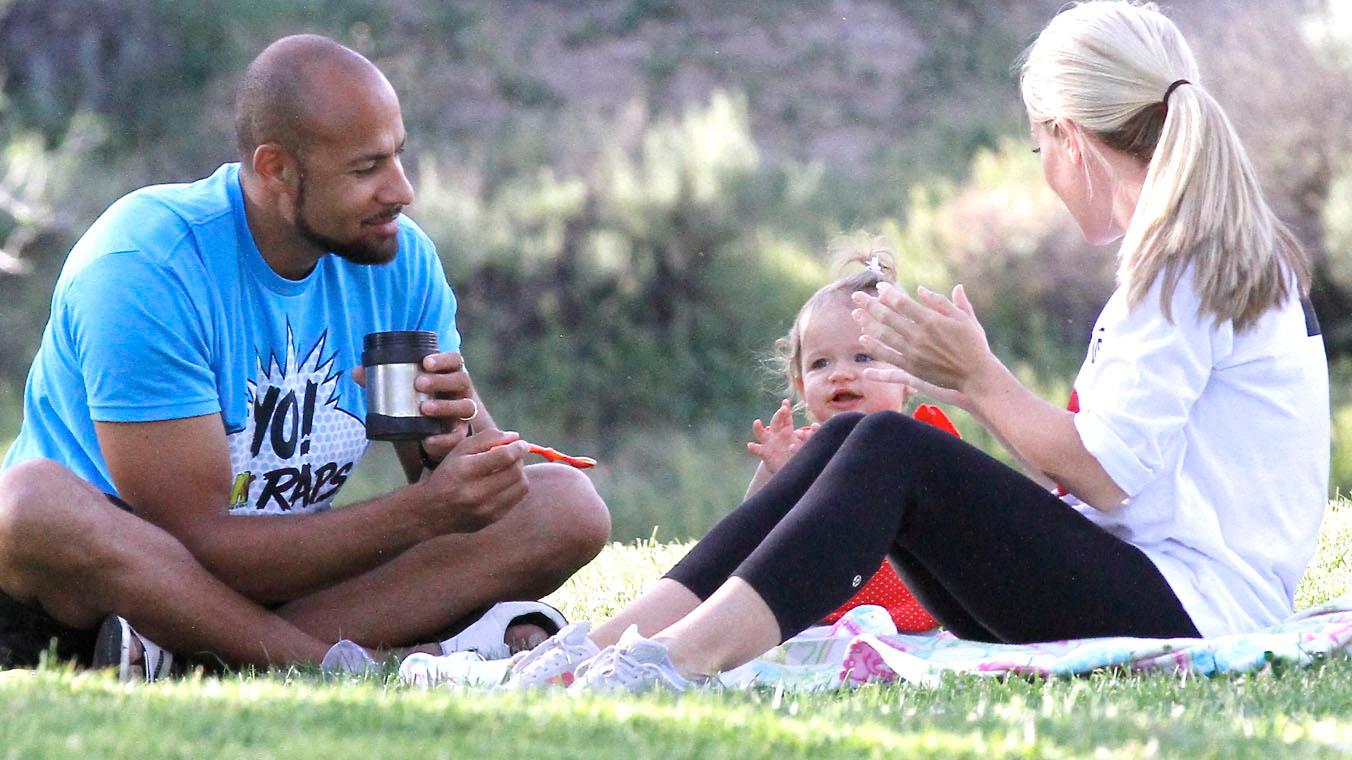 Hank Baskett and Kendra Wilkinson took in the warm weather in Calabasas, and headed to the park with their kids for a family outing.
PHOTOS: Hank Baskett And Kendra Wilkinson Look Happy And In Love At Movie Premiere
Both parents dressed casually, with Kendra showing off her pins in leggings. At one point Hank tried to feed their adorable baby girl Alijah, but it seemed she was more interested in playing with the grass!
Article continues below advertisement
PHOTOS: Kendra Wilkinson's Daughter Alijah Is Getting So Big!
It's good to see that Hank and Kendra are moving past their marriage drama, after Hank's alleged affair last year, and making amends.
Check out the video above. Are you happy they have repaired their marriage? Let us know in the comments section below.