VIDEOS
Awkward! Watch Kristen Stewart Completely Ignore Paparazzi Who Thank Her For "Coming Out"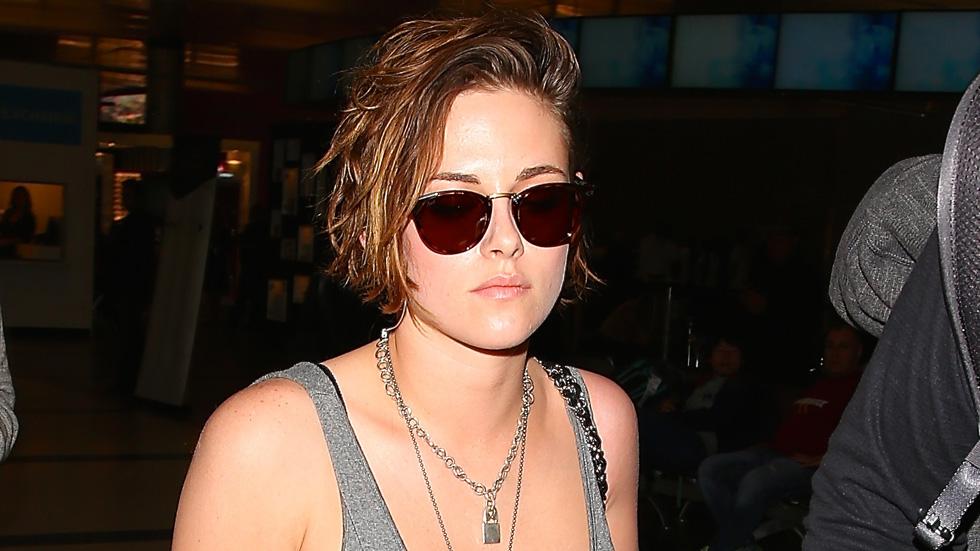 ​
Well, this is awkward. Kristen Stewart was strolling through LAX airport to catch a flight out of town, but she kept getting bombarded by photographers who were commenting on her sexual orientation! "The gay community is really proud of you, you came out," said one overzealous paparazzi. The only problem? Kristen hasn't actually come out!
PHOTOS: Kristen Stewart Flips The Bird At Paparazzi
Sure, we've all seen the PDA-filled photos of KStew with Alicia Cargile, but Kristen has not confirmed that Alicia is her girlfriend nor has she said anything about her attraction to women. Sorry, buddy, but maybe you should get your facts straight next time...
Article continues below advertisement
Watch above as the paparazzi gets a little bit too personal—he even asked if they're planning on getting married!
PHOTOS: Kristen's Stewart's Net Worth
Do you think Kristen Stewart is gay? Do you think she and Alicia are just friends? Tweet us @OKMagazine.