VIDEOS
Laila Ali Talks Favorite Healthy Snacks, Workouts and The One Thing That Will Make Her "Feel Like a Champion"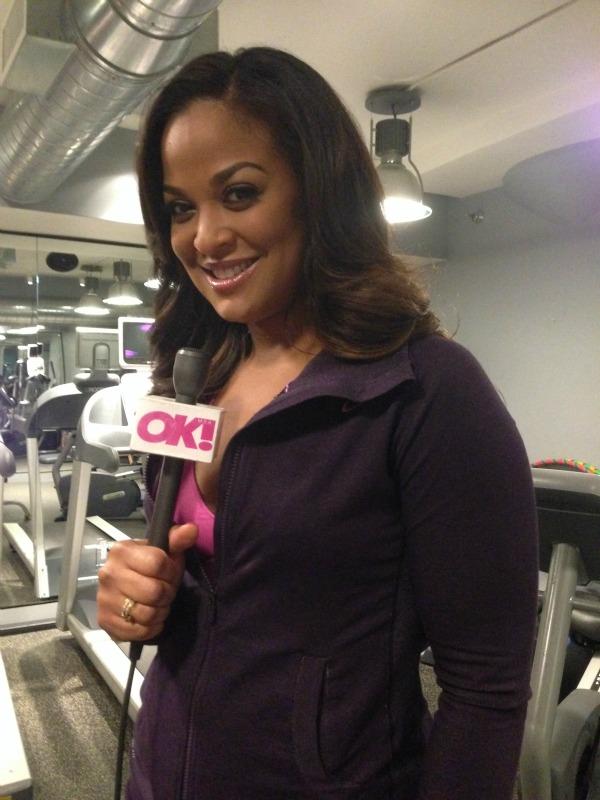 A lot of people feel like they already know Laila Ali, from her time on Dancing with the Stars and her current show on CBS All In With Laila Ali, she just feels like one of your friends. Which is why people are also so comfortable discussing their digestive issues with her!
Photos: Can these BFFs host an award show together please?
Now that Laila is working with Activia yogurt, she gets to hear all kinds of stories from people that one would normally save for their doctor! See what she has to say about in the video above and why she's more than happy to carry on the conversation. She also talks about her favorite ways to eat Activia both by herself and with her kids. It sounds so good we might have to invite ourselves over to Laila's house for snack time! Laila also dishes on shooting the Activia commercial with Dr. Travis Stork with Reba McEntire and let's just say there was a lot of dancing involved.
Article continues below advertisement
Photos: See the 5 best red carpet looks from the Critics Choice Awards
Speaking of being active, Laila also shares the workout that got her moving when she was a new mom and what kind of outfits you can expect her to show up wearing to the gym now. Hint: hair and makeup not included. We also got the pro boxer to tell us about her guilty pleasure foods, the one she is learning to love because she knows it's so good for her and the one thing she hopes to accomplish this year that will make her "feel like a champion." You go Laila!