VIDEOS
Who Was Lisa Rinna Afraid to Tell She Was Joining 'Celebrity Apprentice' Again?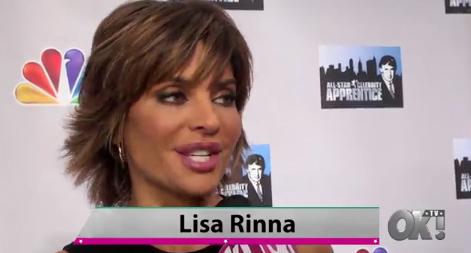 When in came time for Lisa Rinna to sign on for the upcoming All-Stars edition of The Celebrity Apprentice, her daughters encouraged her to go for it. But there was one small problem, says Lisa. "I was scared to tell my husband because I thought he would be like, 'You are absolutely not doing that ever again!"
In the end, Lisa's hubby Harry Hamlin supported her decision because "he's a business man. He can see the value."
Article continues below advertisement