VIDEOS
Madonna 'Missing' Africa As Dad Of Adopted Twins Claims Theft!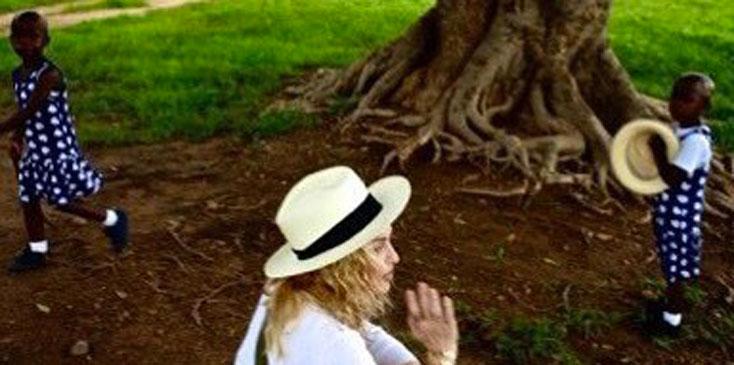 Madonna is missing her children's motherland!
The pop singer tweeted a photo with her recently adopted four-year-old twins Esther and Stella in their native Malawi. "Already missing this beautiful place," she wrote. "The Warm Heart of Africa!"
However, while Madonna shows off her new daughters on social media, she isn't the only one left with a sense of longing since her trip. Adam Mwale, the biological father of the twins, has since spoken out claiming that he never meant to give his children up for permanent adoption!
Article continues below advertisement
"I was told from the start that Esther and Stella were going to a rich woman's home abroad, that she would give them a good education, then return them to me, to live with me and help all of my family," he explained to the Daily Mail, explaining that he took the girls to live at an orphanage after their mother died. "Everyone in the village knows I just wanted the best for them."
Do you believe the twin girls were stolen away? Share your thoughts in the comments below!