VIDEOS
Marriage Boot Camp Exclusive Preview: Aviva & Heidi Have A Drunken Fight Worthy Of Real Housewives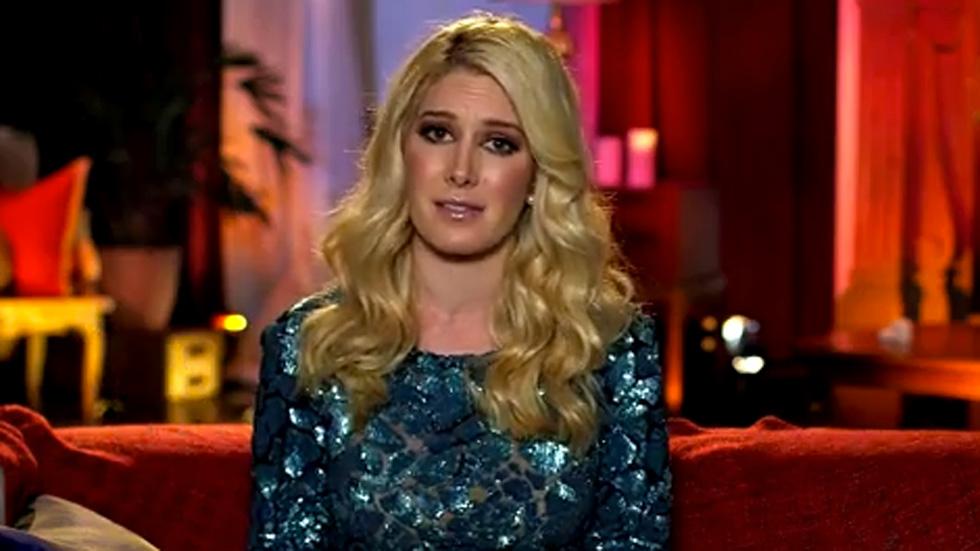 While watching tonight's Marriage Boot Camp: Reality Stars, you might for a few minutes think you're watching The Hills. Well, or The Real Housewives. Because only on those two shows have we ever seen a catfight this intense! On tonight's episode, the girls and guys separate for a few hours and go out in separate limos. And clearly it's not the spouses who cause all the drama, because this feud between Heidi Montag and Aviva Drescher is probably the craziest one we've seen all season.
Article continues below advertisement
PHOTOS: Heidi Montag Hangs Out On The Beach With Her Pregnant Sister, Holly
"Everybody thinks you're drunk and crazy," Aviva says to Heidi. Then Heidi cries. "She's so awful, I hate her" and both women accuse the other of playing the victim. And things get even worse when all the other ladies in the house join Heidi in ganging up on Aviva!
Watch the clip above and tune into Marriage Boot Camp: Reality Stars tonight at 9pm on We TV.