VIDEOS
Watch Miley Cyrus And Patrick Schwarzenegger Arrive At The SNL 40th Anniversary Party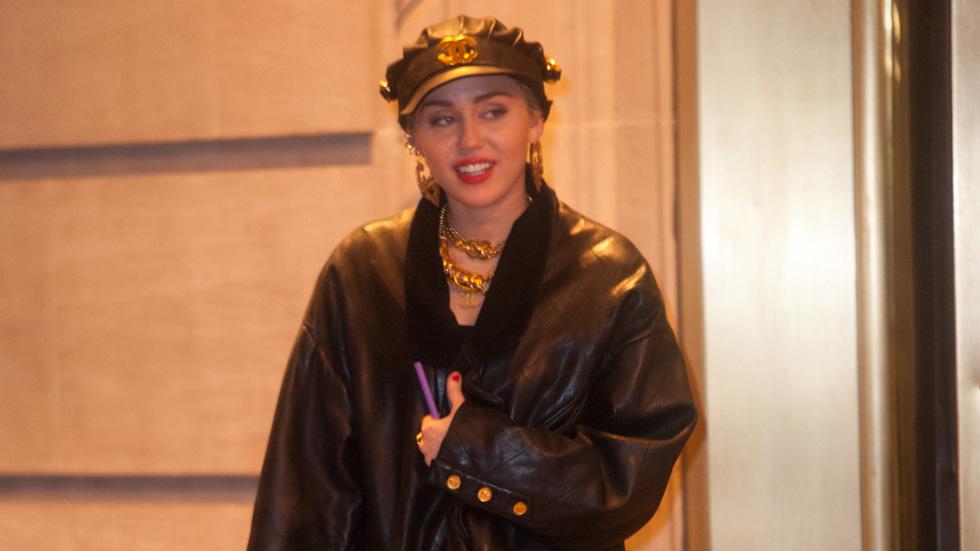 Miley Cyrus and Patrick Schwarzenegger had a pretty amazing Valentine's Day, but the fun didn't stop there! One day later, Miley performed at the SNL 40th Anniversary special and was part of the opening monologue, sharing the stage with the likes of Steve Martin, Melissa McCarthy, Billy Crystal and Chris Rock. Not too bad of a weekend, huh?
PHOTOS: The Best Moments from SNL's 40th Anniversary
And of course, Miley had her beau Patrick with her the whole time. After #SNL40, Miley and Patrick stopped by the afterparty at No. 8 club in the Meatpacking District of NYC. Miley wore a Madonna-esque outfit and the leather jacket even had a personalized "MC" on the back!
MORE ON:
Patrick Schwarzenegger
Article continues below advertisement