VIDEOS
Missing Tennessee Teen Found Safe After Vanishing With Her TEACHER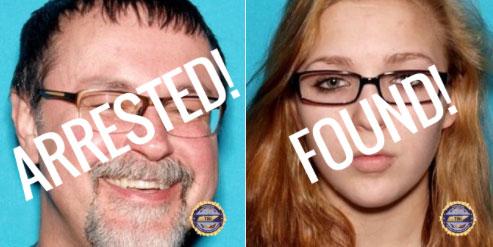 A missing 15-year-old has finally been found safe, and her 50-year-old teacher has been placed under arrest.
Tennessee native Elizabeth Thomas was found in Northern California, authorities announced Thursday. Tad Cummings, who disappeared with the girl on March 13th, has been taken into custody.
The pair was believed to have been in a romantic relationship at the time of their disappearance. Tad had been suspended from his teaching job after he was allegedly seen kissing Elizabeth at school. He was fired after the girl went missing.
Article continues below advertisement