VIDEOS
NeNe Leakes Shares Wedding Details and Who's On the Guest List!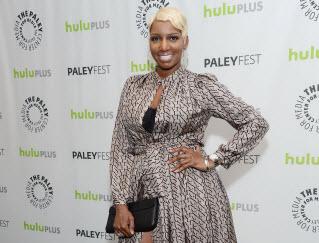 NeNe Leakes has already had a busy year with The Real Housewives of Atlanta and filming her new show, The New Normal. She also is planning a wedding to ex-husband Greg Leakes! NeNe explains how she wants a big wedding again, but this time with a fairytale theme. No official wedding date has been set, but she announced it will be soon. Who's on the guest list? Surprisingly, all the Atlanta housewives! "At the end of the day we're all on the same journey together, so I feel like we can put our differences aside and invite them all to my wedding."
Article continues below advertisement
There has been a major update since this interview took place—NeNe and Kim Zolciak are friends again! Both the ladies took to their Twitters to share the good news with fans on Wednesday. NeNe posted, "Just had the best chat wit @Kimzolciak! Now I see @BrielleZolciak is following me! I just pulled off the road 2 cry. This is 2 much." Kim continued the excitment and wrote, "My heart is at such peace @neneleakes best chat ever! See u soon! #onwardandupward." She also said yesterday, "My timeline is full of happy tweets! I must say I'm very happy too that @neneleakes and I had a heart to heart! We made a pact!"