VIDEOS
The Neon Trees Reveal Their Obsessions With Taylor Swift, Gwen Stefani and Cyndi Lauper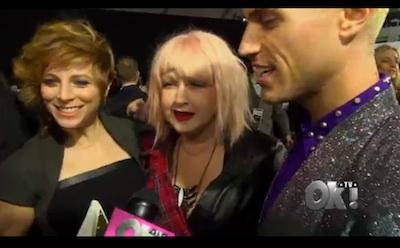 OK! managed to catch a few minutes with Utah-based band, Neon Trees, at last night's American Music Awards and found out the quirky foursome have a pretty diverse palette when it comes to music.
When asked who they'd love to collaborate with, everyone from Taylor Swift to Cyndi Lauper to Gwen Stefani was thrown on the table.
Much to the band's surprise, Cyndi overheard the conversation and joined for a few moments, which drummer Elaine Bradley called her "best music moment" of the night.
Article continues below advertisement