VIDEOS
WATCH: Nicki Minaj Hides From Cameras But Still Flaunts That Huge Engagement Ring From Meek Mill!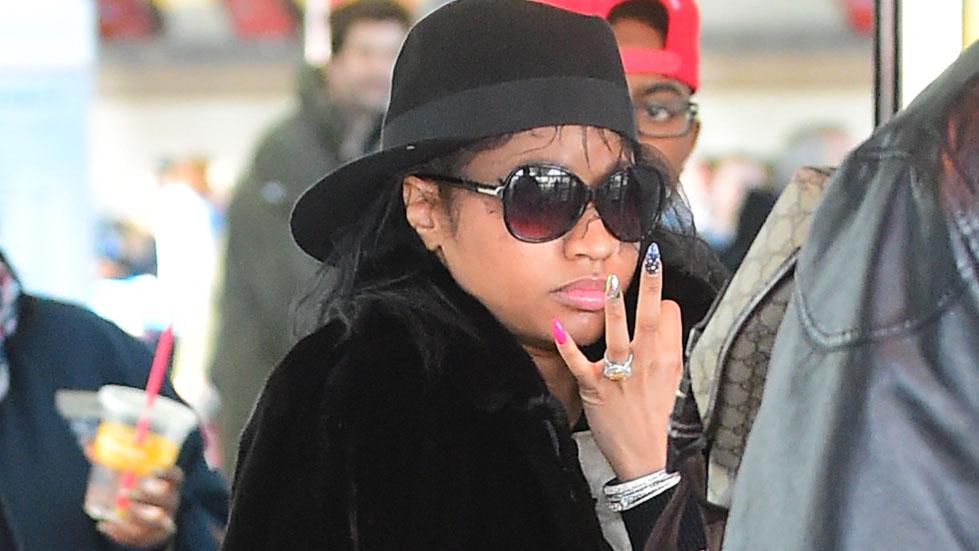 Someone was super shy in front of the cameras this week!
Nicki Minaj covered up her face and famous figure behind dark shades, a cap, and fur coat while walking through JFK airport in New York. She didn't speak, even as the paparazzi remarked on how happy they were to have her back in her hometown.
PHOTOS: Nicki Minaj And Meek Mill Wedding Details
But one thing the Queens native didn't hide was that huge engagement ring.
Article continues below advertisement
The rapper is reportedly engaged to Meek Mill. " A source told E! News about the new bling, "This looks like a 15-carat fancy yellow heart modified brilliant cut diamond mounted in platinum with a double halo of white pavé diamonds. This would retail for approximately $500,000..." Nice!
PHOTOS: Nicki Minaj Is Dating Meek Mill
Check out the video of Nicki above. What are your thoughts on her hiding as she walked through JFK airport? Let us know in the comments section below.