VIDEOS
OK! Exclusive: Nicole 'Snooki' Polizzi Admits She's Planning Breast Augmentation – What Other Plastic Surgery Procedures Is She Considering?
Nicole 'Snooki' Polizzi is one of many celebrities to receive lip injections for a plumper pout. But the former Jersey Shore star isn't finished enhancing her look yet, as she revealed to OKMagazine.com that a breast augmentation is one procedure on her wish list!
"I definitely want to get my boobs done eventually, but I want to wait until my kids are done and I want two more," Polizzi told OKMagazine.com while discussing her book, "Strong is the New Sexy: My Kickass Story on Getting my 'Formula for Fierce.'" "Once I'm done with my kids, I'll probably get my boobs done."
Article continues below advertisement
The former Snooki & JWoww star confessed that she has only received lip injections so far, and that she plans to continue being open about her plastic surgery journey.
"The reason why I'm so open about it is because it is what it is," she explained. "People know if you get a change in your face."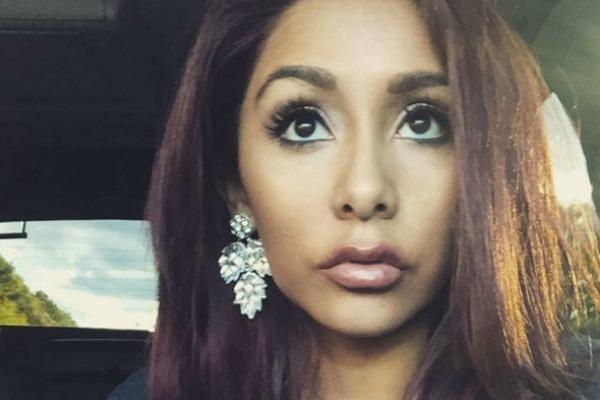 While celebrities from Kylie Jenner to Farrah Abraham have been criticized for drastically enhancing their lips at young ages, the mother of two commended Jenner for undergoing the confidence-boosting procedure. But that doesn't mean Polizzi wants her daughter Giovanna, 1, to follow the same route as the Keeping Up With the Kardashians star!
"Personally, if Giovanna were to do it at that age, I would have her wait a little bit," she explained.
PHOTOS: Nicole 'Snooki' Polizzi Marries Jionni LaValle In Gatsby-Themed Wedding
And Snooki doesn't plan to stop at her lips and boobs, as she is considering Botox injections as well.
"When I get older and I start getting wrinkles I'll look into Botox," she revealed. "I'm not shy about that because it's real."
Article continues below advertisement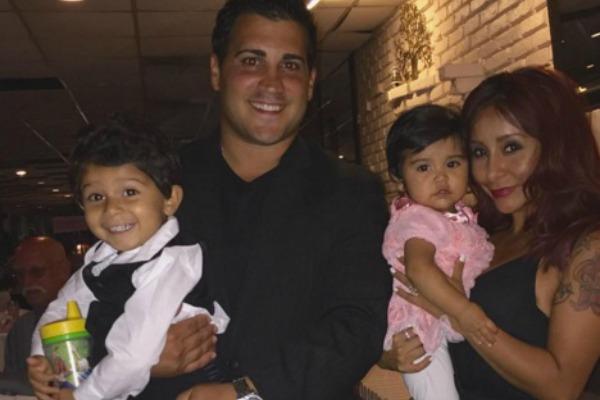 Aside from dabbling in lip injections, Polizzi has made headlines after her husband Jionni LaValle was reportedly busted on the cheating website Ashley Madison. Polizzi revealed how the Jersey Shore couple makes their marriage work regardless of the marital crisis reports, which she has denied.
"We live in Jersey and there are no paparazzi," she explained. "Everyone treats us like normal people and I think that helps us in our relationship because usually when you are in the public eye a lot… you want to have that private time and you don't have it. We make sure we communicate a lot. We joke around a lot and we try to make time for each other. He's literally my best friend."
For Lorenzo and Giovanna's current milestones and if Polizzi would ever consider a Jersey Shore reunion, watch the video above!