VIDEOS
OK! Ask Heather Column: The 'RHOC' Star Tackles Wedding Questions!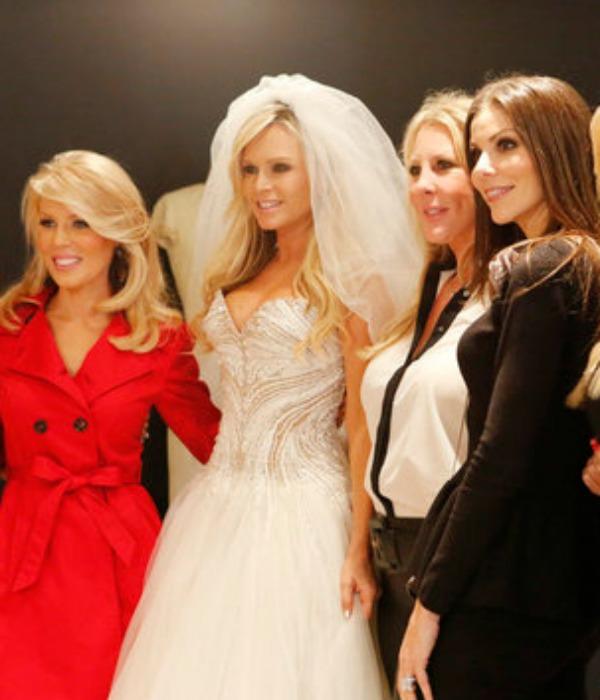 The star and OK! columnist Heather Dubrow recently served as a bridesmaid in co-star Tamra Barney's wedding! Since it's high wedding season, we asked her all your burning bridal Qs.
Her favorite tip? "Red, read, read. It's all about reading ripping out pictures in magazines and getting ideas watching wedding shows," says Heather. "Then once you've picked everything, stop looking!" Here is more of her best advice.
Article continues below advertisement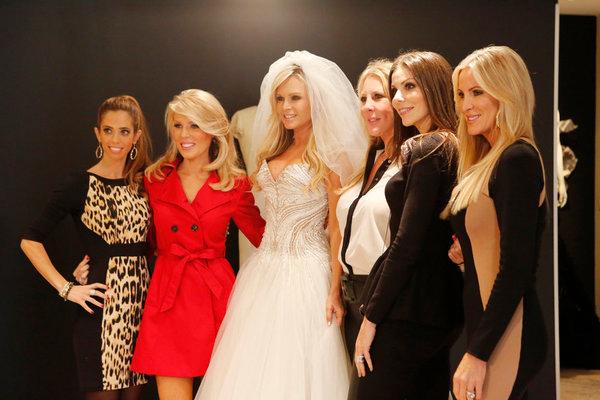 OK!: If you could do anything differently about your own wedding what would it be?
Heather Dubrow: I loved my wedding. There's very little I'd change. We did our rehearsal dinner on the roof of Shutters, and it was so fun and we had a steel drum band. But there's a big pool, and I wanted to do synchronized swimmers, like a show. But the party started getting out of control and I had to let it all go.
OK!: I hear horror stories from people who are like, if I could do it all over again I'd elope.
HD: I was very fortunate. I had the classic story, where the parents pay and they were happy to do that. If I had been in a different situation and had to pay for it by myself, maybe I would've felt different. For me, I really wanted that day—I wanted that ceremony.
OK!: Are there any rules for throwing a second, third, fourth wedding?
Article continues below advertisement
HD: I don't think there are rules. People will tell you what they think all the time, but at the end of the day every situation is different and the celebration of love and marriage is such a beautiful thing.
OK!: Which vendor would you hire first for the wedding?
HD: When we got engaged, I knew where I wanted to get married, and wedding locations book up far in advance, so my thing is always book your location first. However, if you have no idea or you're scattered, I'd hire a wedding planner first. A wedding planner has all the best vendors and can really focus you on what works.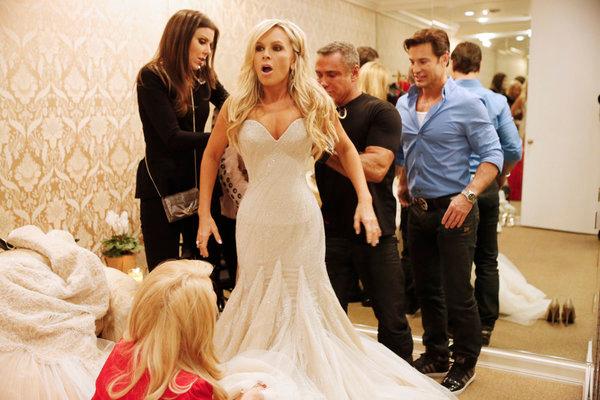 OK!: What if you can't afford a planner? Do you recommend hiring an assistant or something for the day of?
HD: You can absolutely do it yourself. It's all about organization, and there are amazing sites online you can go to and get lists and get organized. As far as the day of goes, most venues have someone who is your coordinator, the liaison with the venue. And listen, you have to be very sweet to that person! I'd bring them a gift.
Article continues below advertisement
OK!: What qualities make someone a perfect bridesmaid?
HD: Being a bridesmaid for Tamra was so fun, and I was so honored. What makes a great bridesmaid is someone who wants to be there. Think about who you want to be there when you look at the pictures twenty years from now, people who will be genuinely happy for you.
OK!: If you attend the bridal shower, bachelorette party, and wedding, do you bring gifts to all three?
HD: When you go to bridal events, you do bring gifts to all the events. Not every gift has to be incredibly expensive. Think about what your budget is for gifts for the wedding and spread it out. Divvy it up. There are a lot of great things you can do that don't cost a lot of money. Someone gave us a whole photo collage of when we were dating, and it was really sweet.
OK!: Do you prefer giving a check or something from the registry?
Article continues below advertisement
HD: My thing is, if people have a registry, buy off the registry because this is what they need, what they want. The only time I buy a gift card is if a lot of things on the registry are taken. Buying odds and end is clunky to me, so I'll buy a gift card to the store where they're registered.
OK!: Someone tweeted in, "I'm getting married at the St. Regis—Deer Valley. How do I convey attire wishes to a mother-in-law who isn't fashion forward?"
HD: This is a battle you can't win. What you can do, what I did, is suggest to your future mother-in-law what the color palette is, so when you take photos it all looks really pretty together. You can say, Let's have a special day where we go shopping together. It's really a lose-lose, but those would be my suggestions.
OK!: One asked, "I have to give a speech and most of our friendship is based in pop culture. Is is okay to include a bunch of inside jokes in the speech?"
Article continues below advertisement
HD: It's about the couple, and your personal relationship with them. Throwing in a few private, personal references that only they'll enjoy is totally acceptable. Keep it brief, make it personal, and don't try to be funny. That never ever works!
OK!: Is it rude to put family members at separate tables?
HD: I think it's acceptable to sprinkle family around. At the end of the day, the reception is a party and great seating makes a great party. And if two sides of the family don't get along that well, separate them.