VIDEOS
OK! Exclusive: Real Housewives of New Jersey Star Jacqueline Laurita Spills on Her New Blog, Makeup, and More!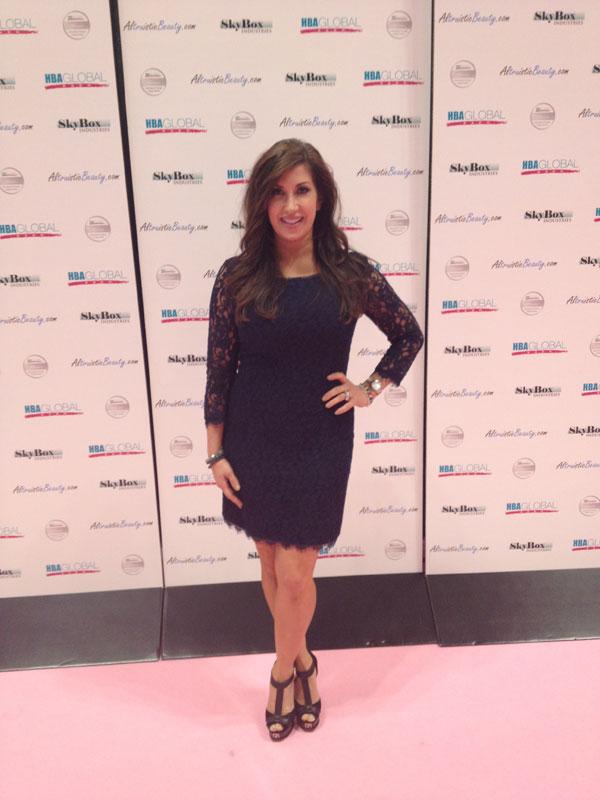 Take a look at Jacqueline Laurita's shiny locks and long lashes. It's easy to call her a beauty whiz, now isn't it? All you Real Housewives of New Jersey fans know she is one glamorous gal. Seriously, she's like an encyclopedia of makeup wisdom and chatting with her about it is like catching up with one of your oldest friends. I was lucky enough to indulge in some serious girl talk and even get a mini makeover by this Jersey girl.
Article continues below advertisement
I caught up with the celeb at the HBA Global Expo & Conference, where the celeb announced the winner of the best beauty packaging award, and filled me in on her new blog, Altruistic Beauty, all things beauty, and more. Check it out!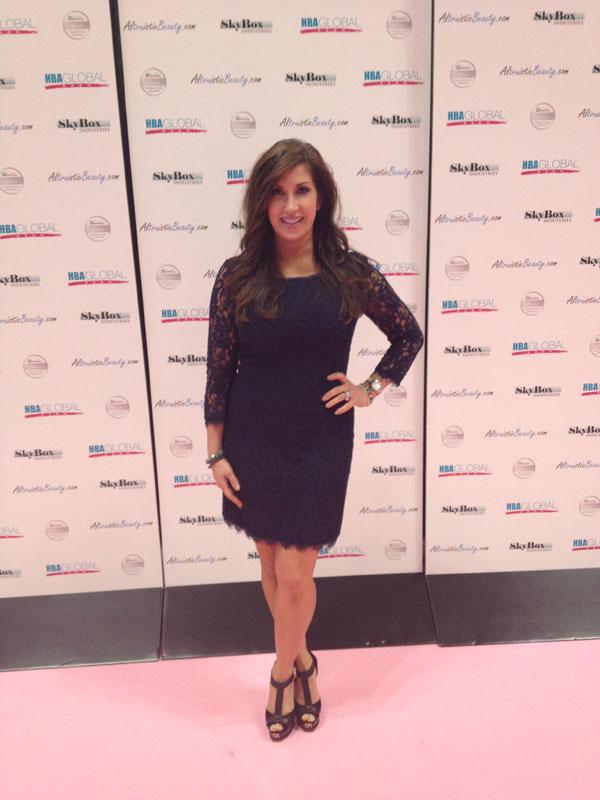 OK! Magazine: So tell me a little bit about Altruistic Beauty?
Jacqueline Laurita: I've had this vision to do this for a really long time because I have so much research on beauty. It's been my passion for ever. When I wasn't working in the industry, I'm studying the industry. I have so much information. I'm always answering beauty questions. I wanted to create a place where people can go, and I can share all the information I have with other people. I want to do it in a more you know, like a girlfriend would share with her girlfriend.
Photos: Summer Hair: The Best Styles to Beat the Heat
OK!: So what will it look like?
JL: Whatever beauty questions they ask, I am going to turn it into a blog. I'm going to answer it for them. I love altruism. You know, people that are devoted to the welfare of others. A lot of moms are like that. You spend all your time—you take care of your husband, your kids, you're working on your friends problems, and a lot of people don't take the time for themselves. I feel like when you take the time for yourself, you feel good and you're able to give back and help others. I think there is a good balance. You shouldn't neglect yourself. You have to be able to take care of yourself.
Article continues below advertisement
OK!: It seems like it has an empowerment to it.
JL: Yeah. I want it to be laid-back, fun, not to be so clinical. I might be interviewing a plastic surgeon about their latest treatment and taking a video, so they'll actually see the treatment being done.
OK!: Do you read any beauty blogs yourself?
JL: I scan the Internet a lot, so I'm all over the place with that. I am a Google freak, and I Google everything.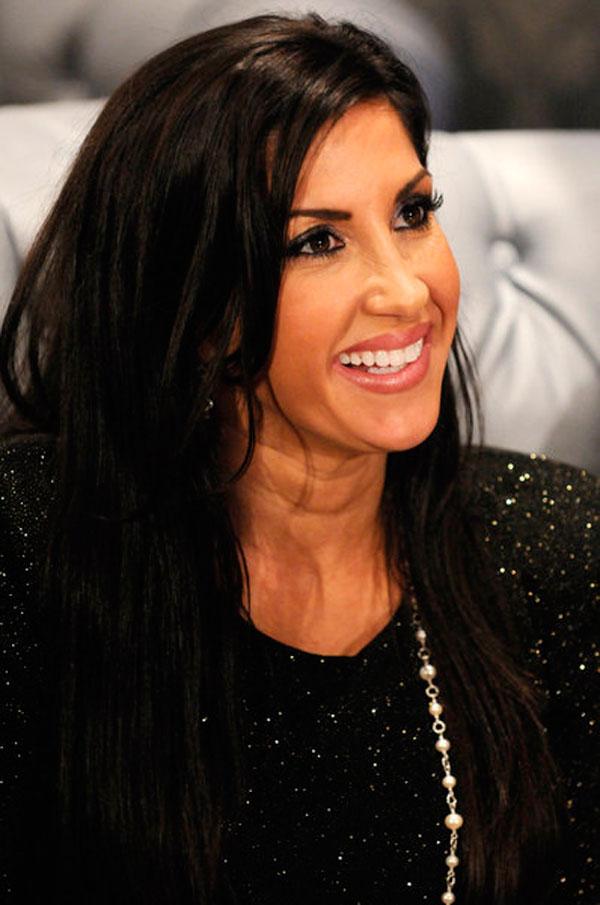 Watch: Teresa Giudice Explains Her Hair Care Line
OK!: You talked a lot about wanting to do reviews. What's your favorite beauty product that you will always give a rave review about?
JL: Because I'm on HDTV, I feel like your skin is really important being on TV. I found the FACE atelier. It's my new foundation that I love. I always try different things. Face Atelier is a favorite among a lot of celebrity makeup artists. It was introduced to me and now I'm obsessed with it.
Article continues below advertisement
OK!: So you were talking about sharing makeup tips. Do you ever share makeup tips with the girls on the show?
JL: We talk—I have in the past. I've lead them to different eyelashes I like. You know, I always love Melissa's makeup. I think it's flawless. Her makeup artist is George Costa. Oh my God. He is freaking incredible. I don't need to tell him anything. He is good by himself.
OK!: So do you have a secret beauty tip?
JL: It's not secret beauty tip. I like the ultra-matte. A lot of people don't know to use the eye-base. When you wear an eye-base before your shadow, not only does it make your color more vibrant, it prevents it from creasing, and it will last longer. A lot of people will put on eye shadow without an eye base and they're like, why doesn't my eye shadow stay on?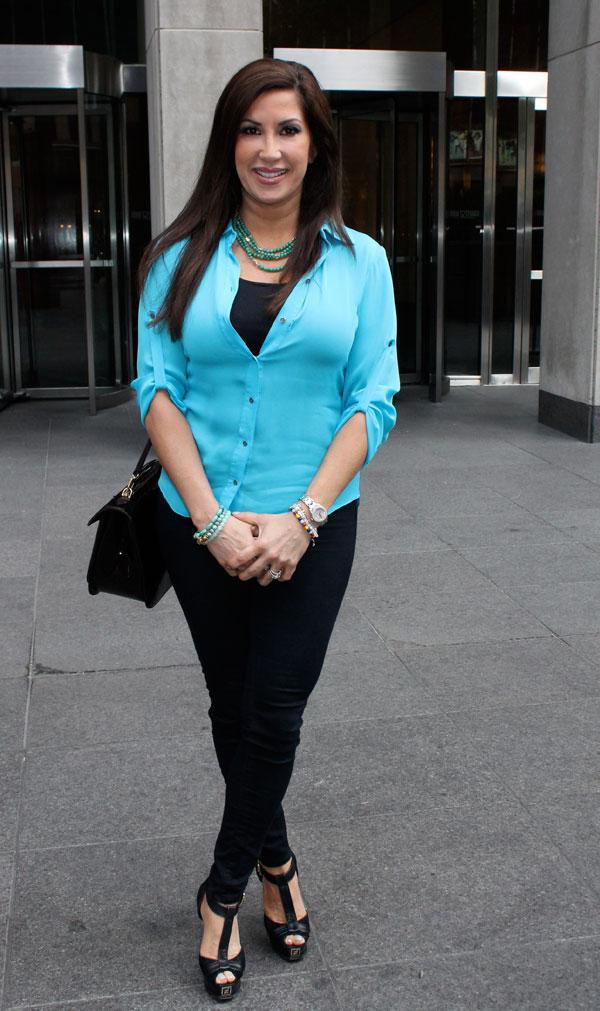 OK!: What are the five products that you can't live without?
Article continues below advertisement
JL: The FACE atelier foundation. I can't live without my foundation. I use Maybelline Volum' Express. I always go back to Ideal Lip Liner from Lancolm—I always end up going back to that. For liquid eyeliner, I always go back to Lancolm and even Kat von D has a good one. I have to have my concealer. It's Le Métier de Beauté. It's a little pricy, but it's worth it. It lasts a long time, and I'm using it today. Benefit has really good highlighters for little tricks, like their Girl Meets Pearl. I like to put it on my cheekbones.
OK!: So would you suggest making time for a beauty routine. You have two young kids, so how do you make time for a beauty routine?
JL: You have to get up earlier that they do. (laughs) The more you do it, the quicker you get at it. I spend like ten minutes if I'm going to do a full face of everything. You just learn to do it. Once you know where everything goes, you can kind of do it quickly.
OK!: We want to know how you get your hair so shiny?
Article continues below advertisement
JL: You know, it's funny. It's not right now. You know how I get it shiny? Every six months or so, I do a keratin treatment. Keratin treatment makes it really sleek and shiny, seals the cuticles, and the light reflects it so it looks really shiny. I also use a leave-in shiner. I like the Macadamia Oil. I also like Rusk Sheer Brilliance.
OK!: What do you like to wear for a date night out with your husband?
JL: It really depends where we're going. I've worn jeans and a little top or a dress showing some leg. I can tease him a little bit. Maybe a little maxi dress.
OK!: So what kind of beauty packaging do you like?
JL: I like fun designs. I like Urban Decay. If it pops to me, and I can pull it out and looks pretty. I love Colour Couture's packaging. I love Benefit's two-faced. I like the balm. Packaging makes me buy stuff. If it pops it, I want to buy it.
What's your favorite beauty product? Will you read Jacqueline's blog? Tweet @OKMagazine and leave a comment below.