VIDEOS
OK! Exclusive: Trina Tells ALL About New Music, Her Relationship With The Kardashians & Much More!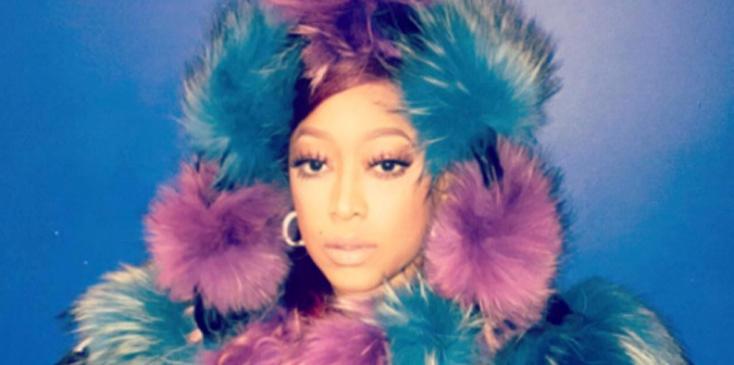 Trina, the Queen of Miami, is making waves on the radio with her latest hit single, Damn, featuring R & B star Tory Lanez, and the sexy club banger certainly does not disappoint! The beauty stopped by the OK! studio in New York City to discuss everything from her latest collaboration to relationships and details about her sixth studio album, which will be released later this year.
When asked about why Trina felt this was the right time for her to release her latest album after five years, she told OK! "I've been working on this album for really like 3 years off-and-on. I perform and I tour a lot so...I just wanted to make sure it was complete. Like I had records done and I loved them but I kept going into the studio with different sounds and a different vibe so I kept recording."
Article continues below advertisement
She continued, "Then I got in the studio with Rico Love which kind of recreated the whole sound and I fell in love the project, like 'I have to complete the sixth album, I have to make sure it comes out this year.' And I'm so excited. The timing was perfect."
For more on everything Trina, check out the exclusive video above, and let us know your thoughts about her coming out with another album in the comments section.