VIDEOS
OK! Loves: Cooper & Kid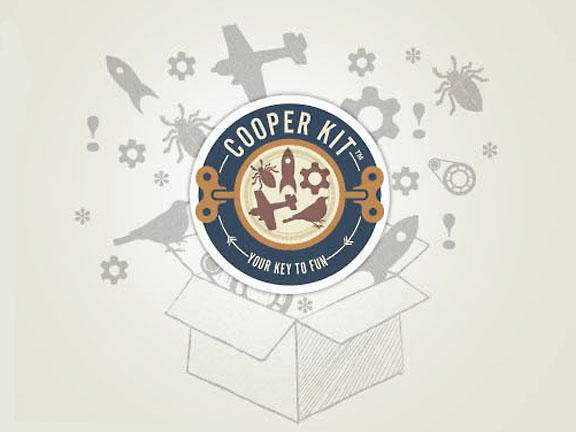 It's summer and keeping kids busy while they're out of school can be a challenge, but not when you're armed with the incredibly awesome Cooper & Kid kit.
Cooper & Kid describes itself as the "instant Dad is awesome box," and it truly lives up to the title. Designed to give kids and dads projects to work on together for some good, old-fashioned fun, the first limited edition kit is all about how things fly. While it's crafted for kids 5 and up, my 3 1/2 year old has been having a blast getting crafty with my husband. So far they've dropped a parachute man, launched missiles (beware, the launcher has power—we had a time getting one of the "missiles" out of a very tall tree!), built a biplane...even the cardboard box serves as a craft. They have yet to build their catapult (that looks like it will take some extra time for my little guy) and set the sky lantern free, but each day my son itches to do more with his "fly box."
Article continues below advertisement
As of right now, the first limited edition Cooper Kit, which retails for $65, is the only one available, but eventually the company aims to offer quarterly, monthly and yearly subscription options.
Intrigued? Cooper & Kid kits are easy to order, just head to their website at CooperandKid.com.
What's your favorite summer memory from childhood? Share it in the comments below or tweet @OKMagazine.