VIDEOS
OK! Loves: Pretty Purple (and Powerful!) Workout Wear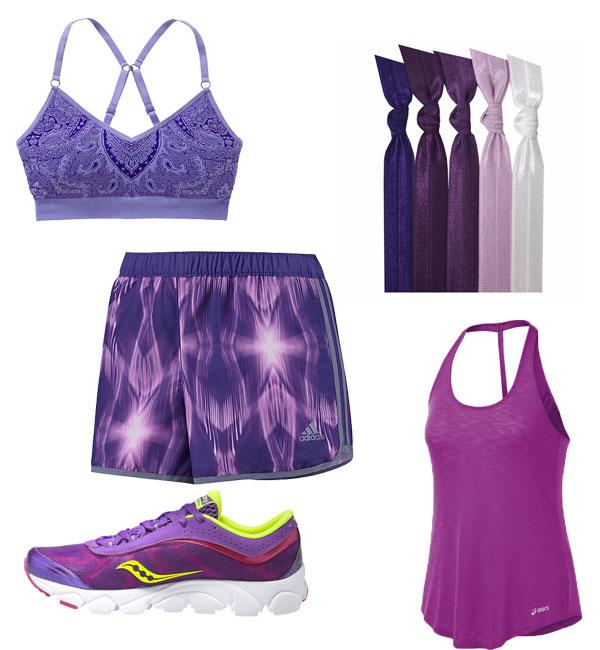 Article continues below advertisement
I must be like, a 7-year-old girl who wants her backpack and textbook covers to match (come on, didn't you do that?) because everything from sneaks to my tye-dye sports bra is purple. The hue clearly has my heart. The conclusion is that I love to flaunt fitness gear that comes in standout shades. And that color is royal, natch. This gym shade will stick with me far after the seasons change. Check out a few of my favorite purple picks below!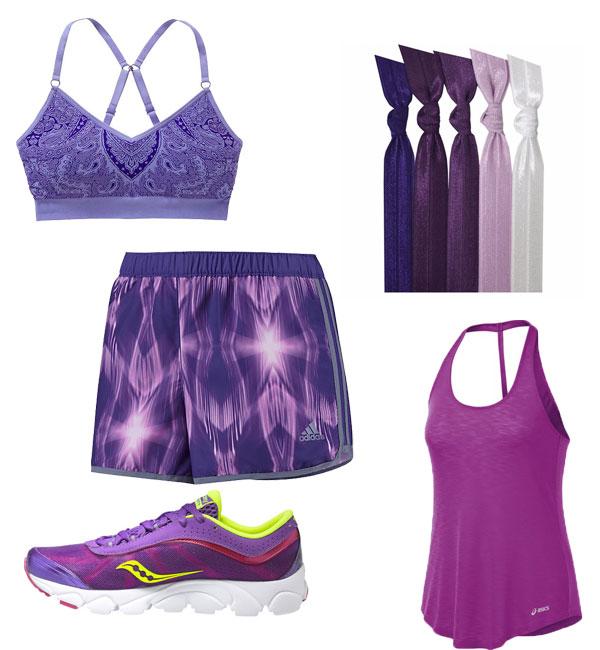 1. Serene Seamless Bra, $46, athleta.gap.com
2. Emi-Jay Hair Tyes, $11, emi-jay.com
3. Marathon 10 Faster Shorts, $32, adidas.com
4. PR Slub T-Back, $28.80, asics.com
5. Women's Virrata, $90, saucony.com
Photos: Sophia Bush's Best Beauty Looks
What is your fave workout brand? Do you find yourself working out in one color? Tweet @OKMagazine and leave a comment below.