VIDEOS
OK! Loves: 3 Summer Beauty Treatments That Will Make You Look (and Feel) Like an A-Lister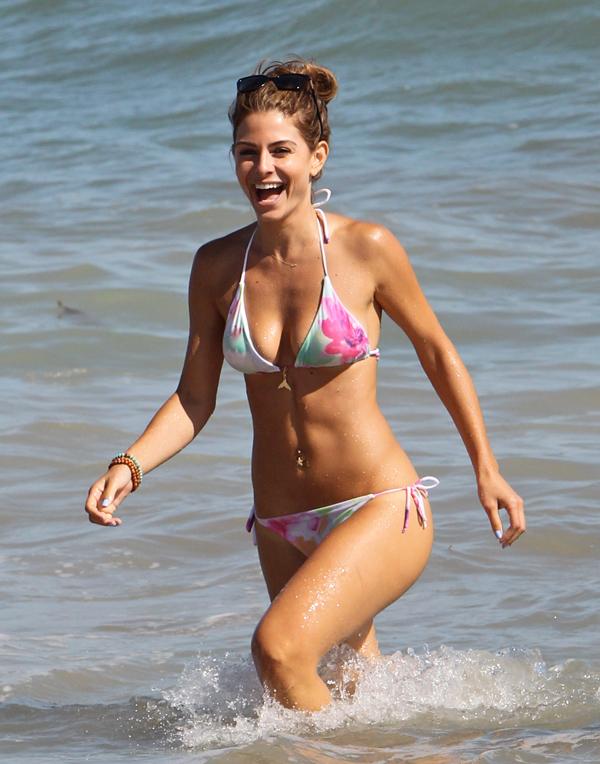 When you spend all winter waiting for summer to arrive, you better make sure you've done everything in your power to look good—here are three treatments that promise to help you with that.
1. Laser Hair Removal
Why it's great for summer: Forget ingrown hairs due to shaving and super-painful Brazilian waxes, the best way to get your bikini zone in shape for the beach is to try laser and here's why you should: "It's more beneficial than any other modality, as it offers permanent hair reduction, rather than temporary," says Chris Karavolas, President of the New York State Association of Laser Hair Removal Specialists and owner of celeb hot spot Romeo & Juliette Laser in NYC.
Article continues below advertisement
How to prepare for it: Depending on the area treated, one should not wax for approx 10 days prior to the treatment. You can shave one to two days beforehand however.
What else you should know: Lasering will not work on blonde, red, or white hair. Otherwise, with the correct lasers and correct wavelength, all skin tones and complexions can be treated—even tanned skin. Visit romeojuliettelaserhairremoval.com to book an appointment.
2. Tone Up Body Treatment
Why it's great for summer: When you want Maria Menounos' abs (but don't have hours, days, or months to spend at the gym), don't worry—there's an electrical machine for that. Celebrity Facialist and Skin Expert, Joanna Vargas, uses microcurrent technology to tone and lift problem areas around the thighs, butt, and stomach (AKA all the places you want to look good when you're wearing very little) and the best part is it only takes an hour! PS—Joanna has Victoria Secret models that do the Tone Up before their runway show!
Article continues below advertisement
How to prepare for it: "Ideally a client would exfoliate beforehand or make sure that she's up to date on body exfoliating. Some people don't do it more than once a month, but once a week is ideal. The electricity will penetrate better if the body is fully hydrated and the skin is fresh. If the skin is dry, the treatment will be more painful because there is less water to conduct it into the problem area," says Vargas.
What else you should know: The microcurrent is practically painless and both improvement in body tone and appearance are visible after just one visit. 2-3 treatments are recommended—a 60-minute session will run you $200 or $350 with Joanna Vargas herself. Visit joannavargas.com to make an appointment.
3. A Good Facial
Why it's great for summer: If your skin tends to soak up oil during sticky summer months, or you've been seeing dry patches due to lack of hydration, you're in need of a good facial to balance out your skin's needs—that's where La Prairie comes in. One of their expert Estheticians will discuss your skin care needs and then analyze and perform a custom facial on you to achieve the best results.
How to prepare for it: All you have to do is get ready to relax! No need to even remove your makeup beforehand—your Esthetician will do that for you.
What else you should know: A 60-minute treatment will run you $220 and a 90-minute treatment $280. Visit shoplaprairie.com to book an appointment.
What do you do to look and feel great in the summer? Sound off in the comments below or on Twitter @OKMagazine!