VIDEOS
Oscar Pistorius Murder Trial: See Why the Trial Is Being Postponed (Again!)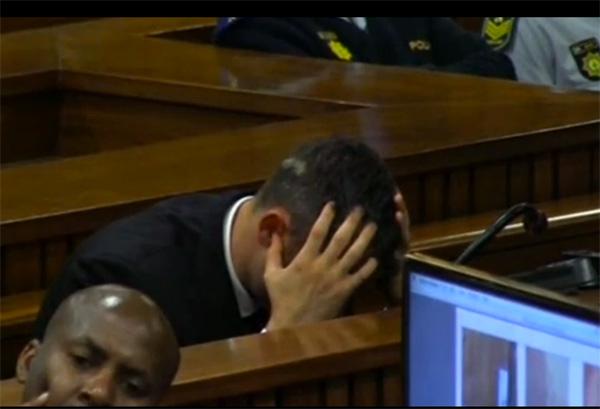 Oscar Pistorius is really going to get a break this time. Just a day after he finished up his brutally painful testimony—in which he wept every day while being asked increasingly aggressive questions—the judge announced that the murder trial will be taking a long break.
WATCH: Oscar Pistorius once again cries too hard to continue his testimony.
The defense called a forensics expert, Roger Dixon, to the stand to further discuss the slain Reeva Steenkamp's back injuries. He disagreed on the stand with a previous witness, a ballistics expert, and prosecutor Gerrie Nel was quick to call his expertise into question because of that: "You see how irresponsible it is to make inferences in areas where you're not an expert?" he demanded.
Article continues below advertisement
PHOTOS: See the weirdest sports injuries of all time.
Judge Thokozile Masipa then pointed out that the trial has already lasted doubly as long as was originally planned, and how much of the evidence is extremely technical, in regards to the direction of bullets and such. She decided to adjourn the trial until May 5, after tomorrow's proceedings, so that she and the assessors may read over the evidence and have time to absorb it.
What do you think of all the technical evidence in this trial? Do you think Oscar Pistorius meant to kill Reeva Steenkamp? How will it end? Tell us in the comments below or tweet us @OKMagazine.