VIDEOS
Pack Your Luggage With Items Inspired by Celebrity Summer Style!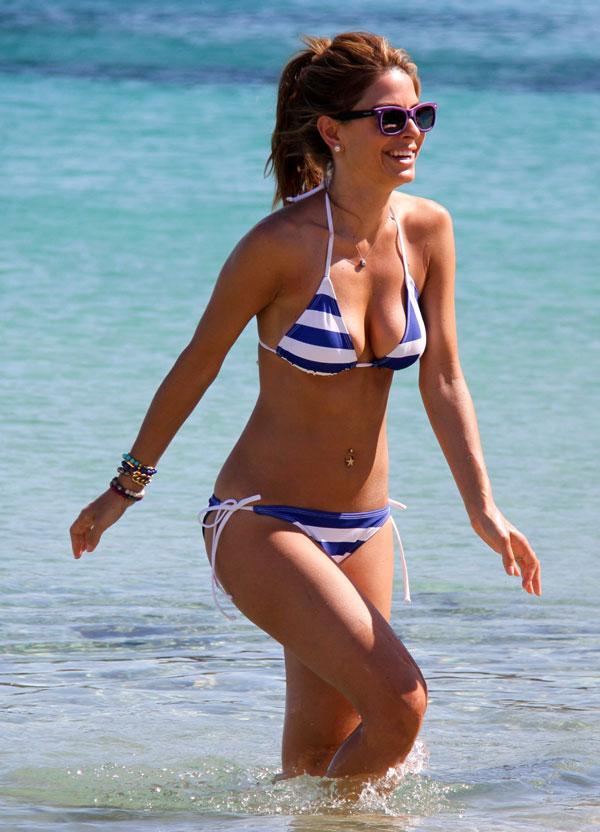 You're standing over your suitcase and the only thing packed is a toiletry bag. Shampoo and concealer? Check. Sleeves and coverups? Nada. Sure, going on vacay is probably one of the most exciting events of the summertime season, but packing can be a pain when you've got no clue what to load into your luggage. It's even worse if you're a baggage hoarder.
OK! News: Carly Rae Jepsen for Candie's! Check Out Her Fall Campaign!
Article continues below advertisement
Instead of packing entirely too much and getting charged the major weight fees at the airport, turn to celeb style for a little inspiration. These gems are vacay miracles.
1. Heidi Klum's Maxi Dress
A maxi dress is a super versatile piece to carry along. You can wear this long layer with a pair of wedges or flip flops, dress it up with a curly updo, or keep it casual with beachy, beautiful waves. Perhaps you want to take cue and go for a pair of statement hoops like Heidi? We'd be OK with it.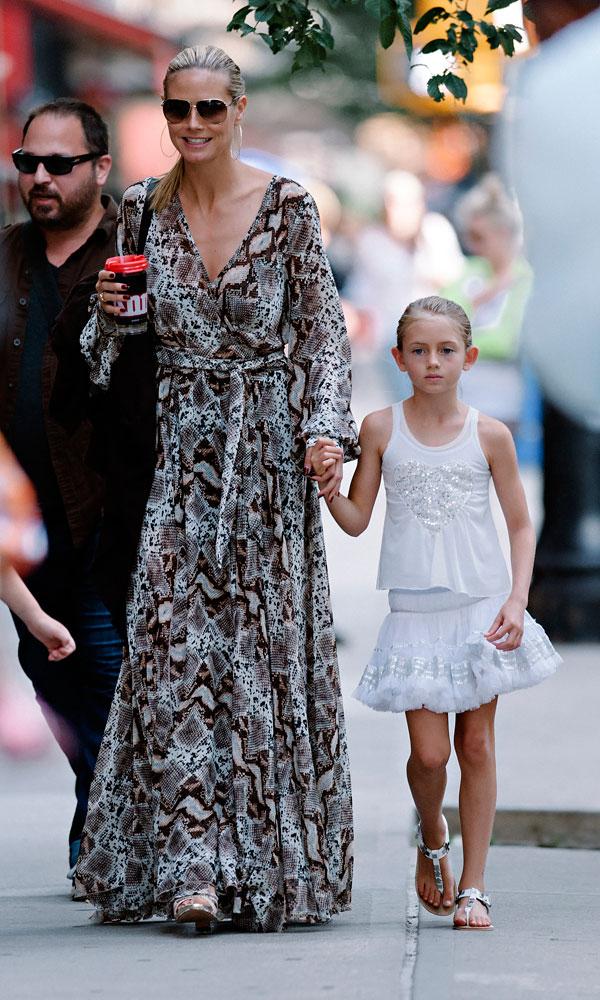 2. Miranda Kerr's Terrific Topper
SPF is a skin saving grace, yes. But sometimes it's best to play it extra safe and go for a shadey skimmer. Miranda's hat would took fabulous with a pair of denim shorts and a black string bikini. Don't ya think?
Photos: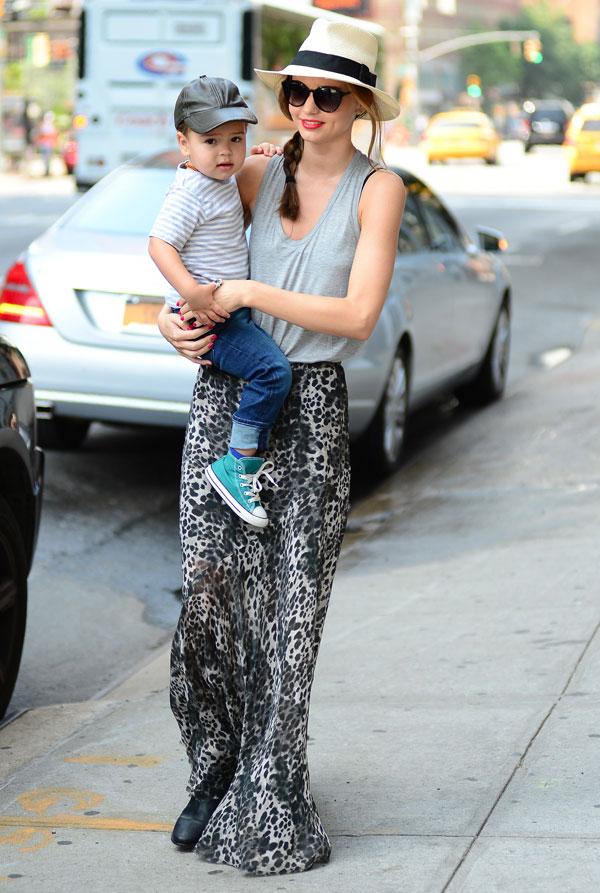 3. Kourtney Kardashian's All White Wardrobe
Before we get to the dreamy outfit that Kourt is so fabulously flaunting, can we take a sec to mention the backdrop in this paparazzi shot? If the Keeping Up With the Kardashians star was planning on frolicking through this meadow, she picked the perfect outfit. You don't have to be a bride to be all dressed in white! Try this monochromatic masterpiece!
Article continues below advertisement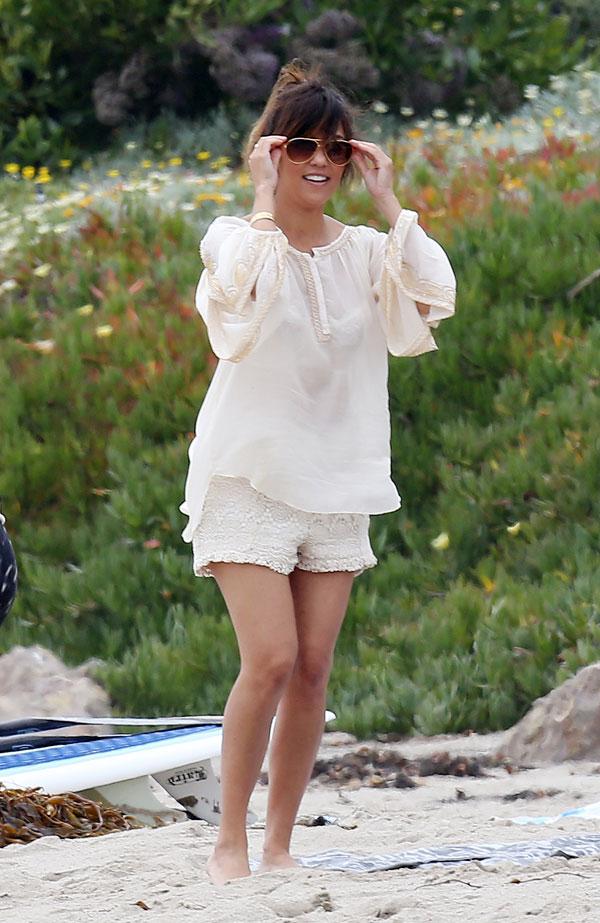 4. Maria Menounos' Striped Swimsuit
A week on the waterfront isn't done right without a sexy swimsuit! Take a dip in the big, blue, beautiful ocean in a bikini like Maria's. Because it's patterned, you won't have to worry about shopping for an embellished coverup—grab a plain white button-down, and you're ready for snorkeling—or maybe just suntanning! Pick your preference.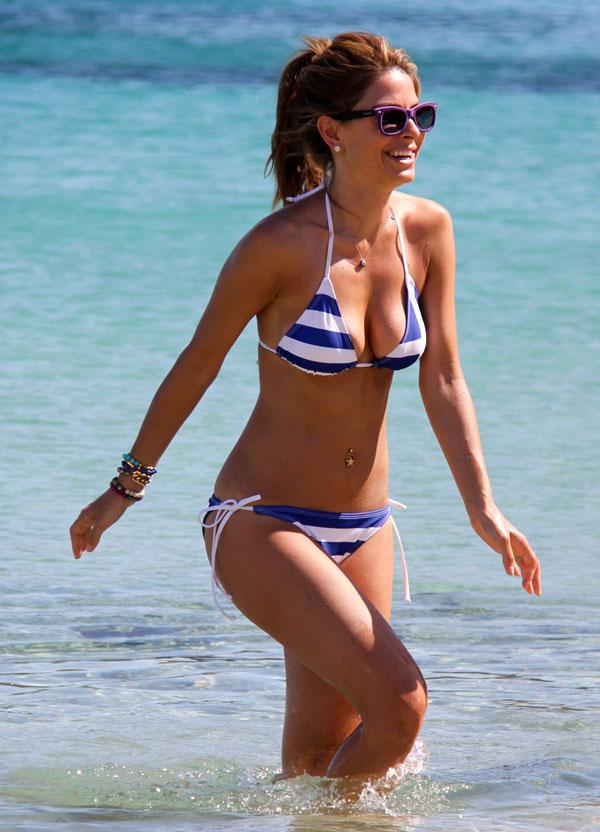 5. Jessica Alba's Light Army Green Trousers
When you're walking on the boardwalk, the last thing you want to happen is a Marilyn Monroe moment. If you're wearing a bikini underneath your skirt, you don't have too much of a problem showing some skin, but what if you've already changed into your intimates? In this case, the wind is not your bestie. Jessica Alba's army green pants look super light and breezy, making humidity an issue of the past.