VIDEOS
Party Down South 2 Exclusive Preview—Watch The Housemates Get Drunk On Their First Night Out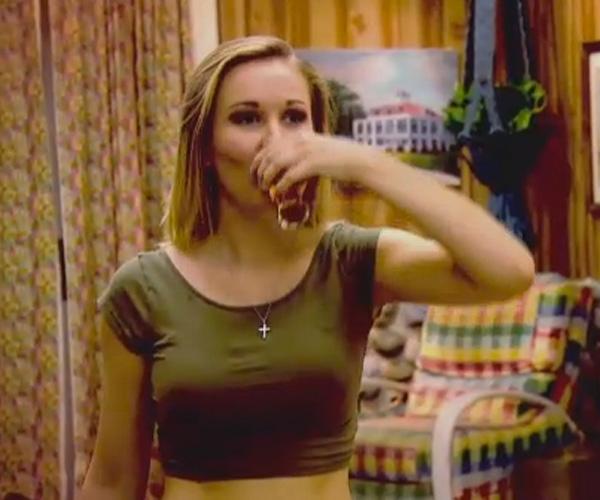 Now that the newbies of Party Down South 2 are all settled into their new home, there's only one thing to do—party, obviously. In this exclusive clip from Thursday's all new episode, the housemates get ready for their first night out! Of course the pre-game has lots of drinking, and there's also some flirting and a lap dance involved.
PHOTOS: Tori Spelling Gives Marriage Update on The Dr. Oz Show
Then, once the housemates actually get to the bar, Ashton, who's been appropriately renamed Smashton because of her drinking habits, starts puking from drinking too much. Good thing she'll have lots of practice in the coming weeks to build up her tolerance!
Article continues below advertisement
PHOTOS: Is Jessa Duggar Pregnant Already?!
Watch the exclusive clip above, and tune into an all new Party Down South 2 Thursday, November 27th at 9pm on CMT. Do you think Ashton overdid it on her first night out? Who's your favorite housemate so far? Tweet us @OKMagazine.