VIDEOS
Pop Duo Karmin Give OK! Tips For Aspiring Musicians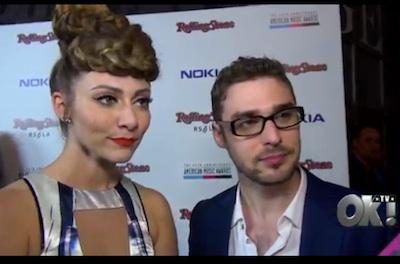 While not quite household names yet, duo Karmin have recently shot to the periphery of pop music after their hit 'Brokenhearted' off the band's third EP Hello.
We asked if the engaged duo — Nick Louis Noonan and Amy Heidemann — have any advice for aspiring musicians.
"Work really, really hard. Be consistent," Nick said, while Amy added that it's important to be "connected with your fans" before citing YouTube, Twitter and Facebook as great avenues to help promote any band.
Article continues below advertisement