VIDEOS
Pregnant Fergie is Craving Fruit, but Guess What Her Hubby Josh Duhamel is Craving?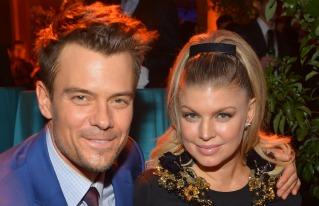 Fergie might be the pregnant one, but that doesn't mean she is the only one having cravings. While the singer is wanting lots and lots of citrus, her hubby, Josh Duhamel is the one craving the ice cream—and apparently putting on the weight. Watch the video to see more on the excited couple and to hear if the Black Eyed Peas frontwoman thinks she is prepared to become a mom. 
Do you think the pair will make great parents? Tweet us your answer @OKMagazine or share it in the comments section below.
Article continues below advertisement