VIDEOS
Red Carpet Confidential: JWoww Makes Girl Time Before (Possible) Summer Wedding To Roger Mathews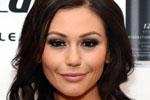 When Jenni "JWoww" Farley curls up to watch fiance Roger Matthews propose on MTV's Snooki and JWoww tonight at 10 p.m. ET, she'll be transported back in time to that magical moment last September on their skydiving adventure.
"When I landed from the skydive, I was sliding, which they teach you to do, but I was sliding, and he was down on one knee," the Jersey Shore star, 27, tells me this week. "I kept screaming 'what the hell are you doing? What the hell is going on right now?' I was in total shock, but obviously when you see a guy on one knee with a box in his hand, you know."
Article continues below advertisement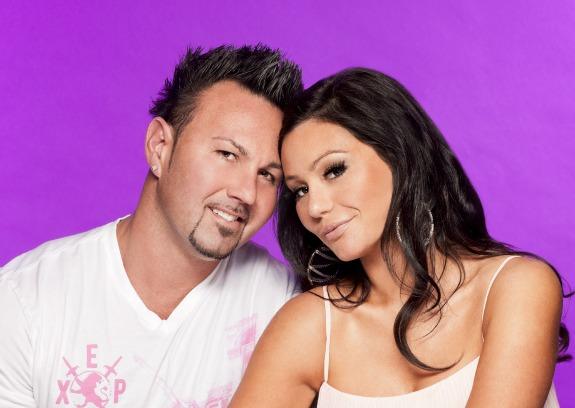 "I was in a huge state of shock, because landing, going into it, I was completely going to kick his a** for making me skydive, because it scared the crap out of me," she says.
"I was like 'oh, my God, I'm so going to beat you're a** when I land, I can't believe I just did this.' Then, I turned to him on one knee, and it turned to 'holy crap! Sensory overload. I can't believe this is happening now.' I was so overwhelmed—I was in shock. I kept saying 'what are you doing?' I couldn't believe it."
OK! GALLERY: JWOWW AND FIANCE ROGER MATHEWS FEED EACH OTHER HALLOWEEN CANDY DRESSED AS NERDS
Since they became engaged, Jenni and Roger have been making the most of the dwindling days before they become husband and wife.
"Me and Roger have been hanging out with my friends as much as possible because we want to do that before marriage," she says. "Right now, I'm appreciating hanging out with my girlfriends. Being my girlfriends' dinner date, going out to the clubs with them, and enjoying that. I know that sooner or later, once I get married, life changes. And so is Roger with his guy friends."
Article continues below advertisement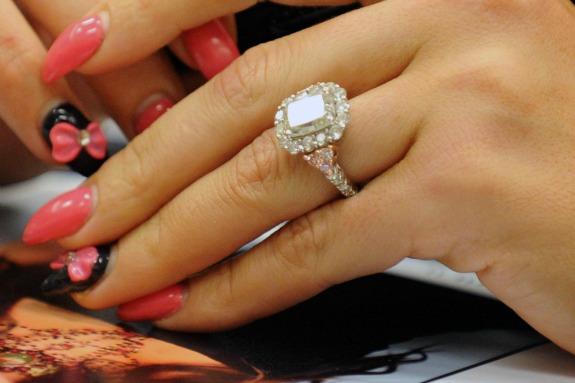 "Once all the locations are open, we're going to start looking and figuring it out," she says, adding that she hopes to begin making choices this spring. And check out the video above to see how involved Roger is with the planning!
Still, she would like to become Roger's wife sooner than later.
"I would like to get married this summer, but it's already March," she says. "I don't know if it's going to happen or not since I haven't started planning, but I am pretty quick with turnaround. Maybe I could make it happen!"
OK! GALLERY: JERSEY SHORE CAST SEEN FILMING SEASON SIX!
Her must-haves? Space for 500 people.
"My dream would've been Vegas, but I don't think I can get 500 people to go there," she says. "We're going to settle on Jersey. I have to figure out where in Jersey."
Article continues below advertisement
"We were actually in St. Maarten recently with Ron Ortiz-Magro and Sam 'Sweetheart' Giancola. We took a couples' vacation, and I totally fell in love with that location. I don't know if I want to do a one-location destination or 15 days of backpacking Europe. I'm torn between the beach and backpacking."
Just because she hasn't yet settled on a location or chosen a dress doesn't mean she's uncertain about all the details, though.
Article continues below advertisement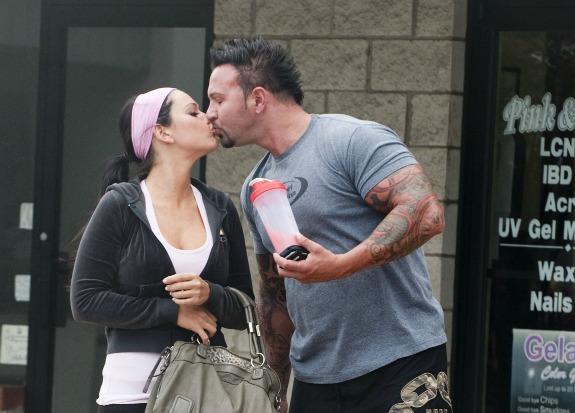 One thing that is locked is the bridal party.
"Pauly D.'s going to DJ, and Nicole 'Snooki' Polizzi's my maid of honor," she says. "Deena Cortese and Sammi are bridesmaids. I think Roger wants Ronnie to be part of his crew because he and Ronnie are like best friends at this point, which is creepy, because Ronnie was my friend first, and then Roger stole him from me. I'm like 'why are you two talking now? Why isn't Ronnie texting me? Why is he always texting you?'"
OK! GALLERY: THESE ARE THE MOMENTS: 'JERSEY SHORE' SERIES RECAP IN EPISODE STILLS
Of course, JWoww is confident Snooki will be the ideal maid of honor.
"She's my best friend, through thick and thin," Jenni explains. "Everything that we've been through, our relationship hasn't changed. I grew to love her so much more in the past year, too. She's such an amazing woman. She literally is my best friend."
Article continues below advertisement
She continues, "There's nobody else in this world that I could hit up and say two words to, and she knows exactly what I mean, by just saying two ridiculous words. She always has the right answer. It's funny to say that Snooki has the right answer, but she totally does—we're both crazy and nuts, and we completely get each other."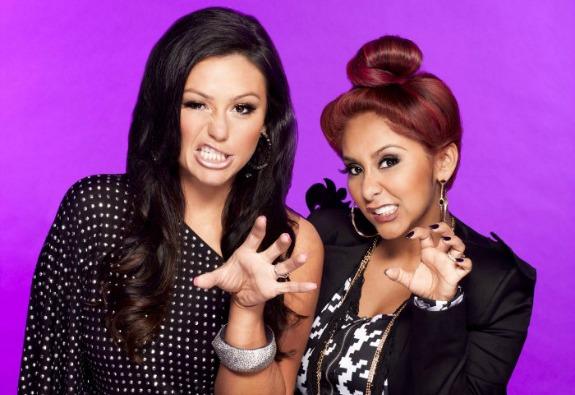 The colors are also set.
"The most important thing to me is to have family and friends there," she begins. "I'd like it to be accented in pink-and-black. I'm obsessed with the '50s. laughs I don't know if I want my bachelorette or shower to be 50s themed, but I'm totally obsessed. I grew up with my aunts and uncles having those 50s bubble-gum drop cars—the baby blues and the baby pinks. Total Elvis Presley fan—and his favorite colors are pink and black. laughs"
She continues, "My aunt is a die-hard Elvis fan, and she always told me that. Ever since, ten years ago, those colors became my favorite colors. She always reminds me—'you and my lover'—in her dreams—'have the same favorite colors.' laughs"
We can't wait to see this epic event.
Would you like to see JWoww's wedding on MTV? Tweet us @okmagazine.
Watch Snooki & JWoww tonight at 10 pm. ET on MTV.