VIDEOS
Mob Wives Drama Queen Turns Big Hearted Softie! Renee Graziano Makes Young Disabled Girl's Dream Come True!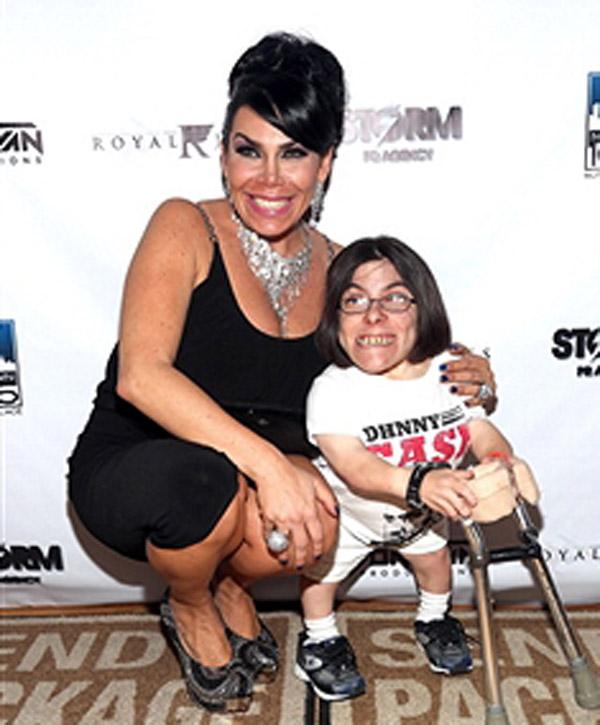 may come across as hard as nails but deep down she's a big old softie!
The self proclaimed "foul-mouthed drama queen" was anything but on Wednesday night, taking time out of her hectic schedule—and cash out of her own pocket— to help make a young super-fan's dream come true—and OKMagazine.com has all the details!
After learning the identity of her number one fan—a young disabled girl named Elizabeth MacDonald—the big-hearted 42-year-old star and her son, AJ Graziano, paid to fly her from Pennsylvania to be their guest of honor at a celeb-packed dinner held at the super-trendy Midtown in New York City.
Article continues below advertisement
And, it didn't stop there!
Renee made sure Elizabeth received the full red carpet treatment—and was treated like an A-lister all night, in addition she even footed Elizabeth's hotel bill!
Graziano explained that she arranged the treat because she thought "it was a good to give back to a true and loyal fan"
Aww!
Celebrity publicist Johnny Donovan and Jovana Gilkes of Storm PR were the organizers of the swanky soiree which was sponsored by sendapackage.com, Royal Jets and LeSutra Vodka.
Rubbing shoulders with Renee and her special guest of honor were fellow Mob Wives star,, VH1's Love and Hip Hop star Yandy Smith, Gossip Game's Vivian Billings, Elizabeth Vashisht, Washington Redskins' Steven Bowen, R&B star Mario Winans and Pauly D Project star DASH.
What do you think about Renee's VIP treatment of her number one fan? Sound off in comments below and tweet us @OKMagazine