VIDEOS
WATCH: Rihanna Makes Quick Wardrobe Change While Visiting A Friend In NYC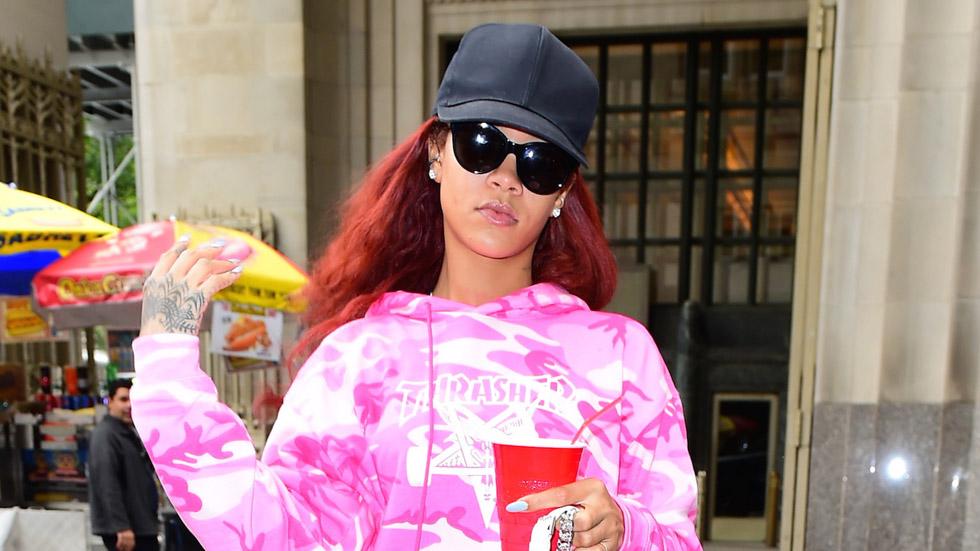 When you're photographed as much as Rihanna is, you gotta keep things interesting, right? And there's no quicker way to do that than with an outfit change in a matter of mere hours.
PHOTOS: Rihanna Parties With Miley Cyrus And Leonardo DiCaprio
On May 18, RiRi visited a friend in New York City wearing a pink hoodie and a cap, and left a little while later in a 90's-inspired grunge look of baggy jeans and an oversized tee shirt. Rihanna's been in New York City for weeks now, between attending the Met Gala on May 4 to her SNL performance this past weekend. And based purely on her NYC fashion sense alone, we're pretty psyched to see what the singer's next step is in The Big Apple!
Article continues below advertisement