VIDEOS
WATCH: Rihanna Wears A Silky Black Robe Before Changing Into Her Big Yellow Dress At The 2015 Met Gala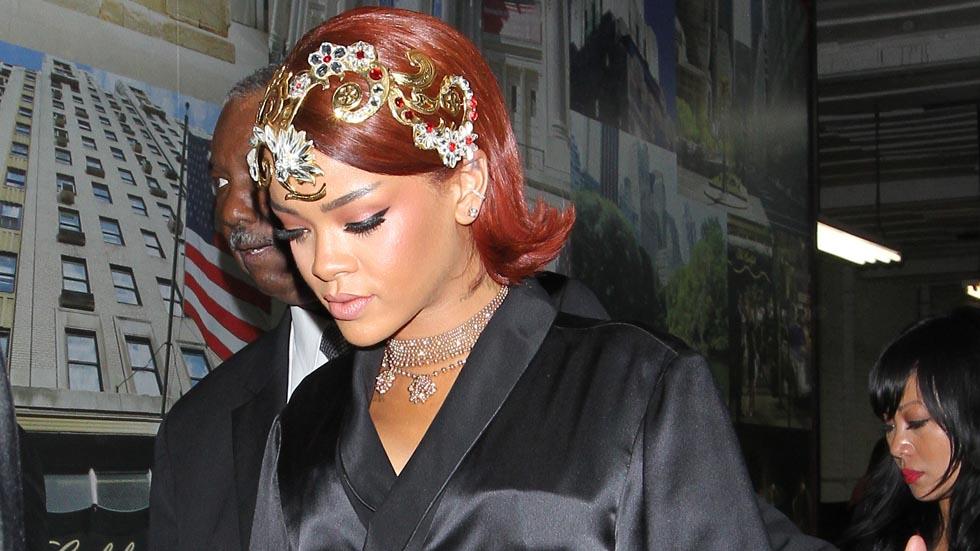 She needed a huge entourage to carry her Chinese Couture Guo Pei dress and super long train at the Met Gala, but Rihanna wore something way more comfortable before she arrived to the biggest fashion event of the year. So as not to give anyone a peek at her dress before the big red carpet reveal, the pop star slipped out of her NYC hotel in a silky black robe as she made her way to the Met.
Article continues below advertisement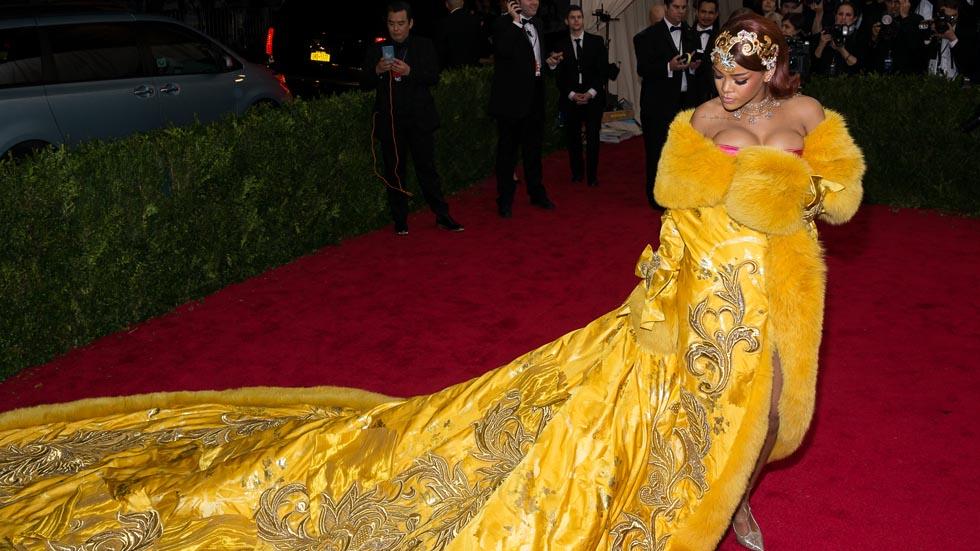 In the past 12+ hours, Rihanna's gown has been compared to everything from pizza to Big Bird, and if we're going to make more comparisons, her black shiny overcoat looks like a negligee out of a Victoria's Secret catalog. Just sayin'.
PHOTOS: Rihanna Rocks Hot White Bikini On Vacation
RiRi changed yet again after the ball, wearing a see-through, furry black top to the after-party at Up & Down in NYC's West Village. So little outfits, so little time.