VIDEOS
Rita Ora Takes London in Her New Material Girl Campaign! Check Out These Behind-the-Scenes Pics!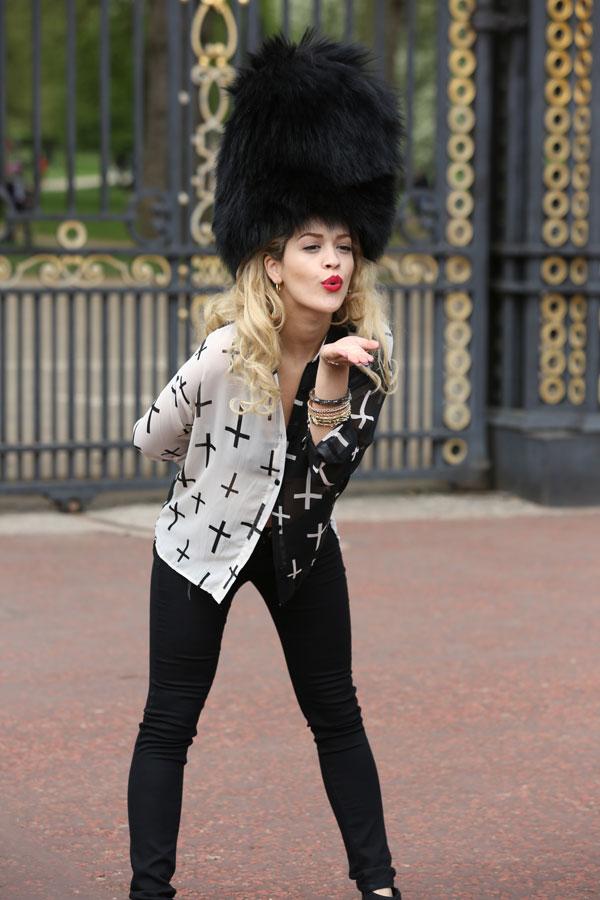 Home is where the heart is, right? Well, for Rita Ora, home is where her new fall 2013 Material Girl Campaign was brought to life. You probably know by now that the artist is the new face for Madonna and Lola's totally major Macy's line. But now, a picture speaks a thousand words. The proof is out!
OK! News: Hot Polish Shades in Every Color of the Rainbow
Watch: Chef Roble Plays "Would You Rather"
Like the campaign photo below? Personally, I'm digging the fabulous feline frock in this awing ad. (I already own one cat mini, and I could always use another) Rita Ora's photoshoot took place in the lovely city of London, where the celeb posed in the hottest styles of the fall. One look that is obviously coming back for another seasonal stay? It's made of leather, ladies! Rita's vest gives this cutsie cat dress a bit of edge.
Article continues below advertisement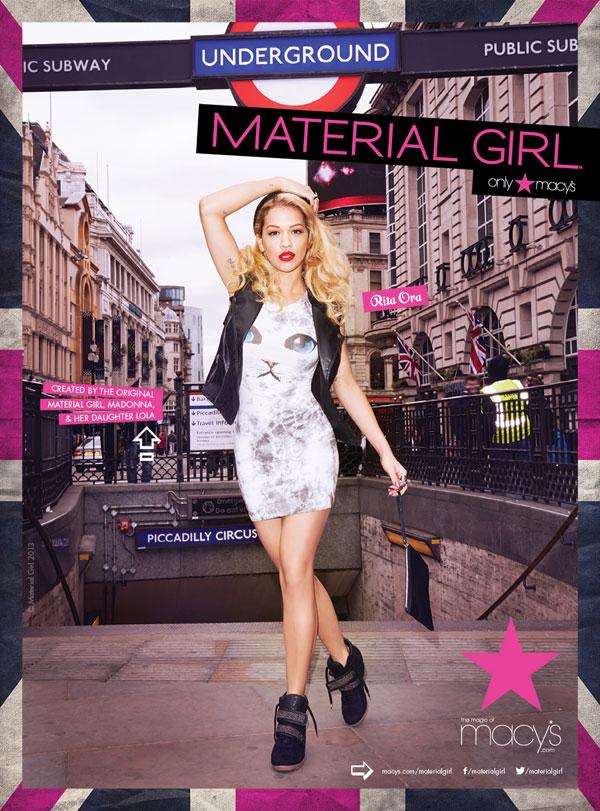 If you want more of a sneak peek at the collection that is hitting stores, you should check out these behind-the-scenes pics of Rita. The high slit body-hugging vertical stripe dress and high-top studded black sneakers ensemble is gorge. It looks like black and white is a color combo is a theme in Rita's pics, as the celeb rocked a pair of super dark skinnies with a blouse-y printed top. Does the hat remind you of the Queen's Guards?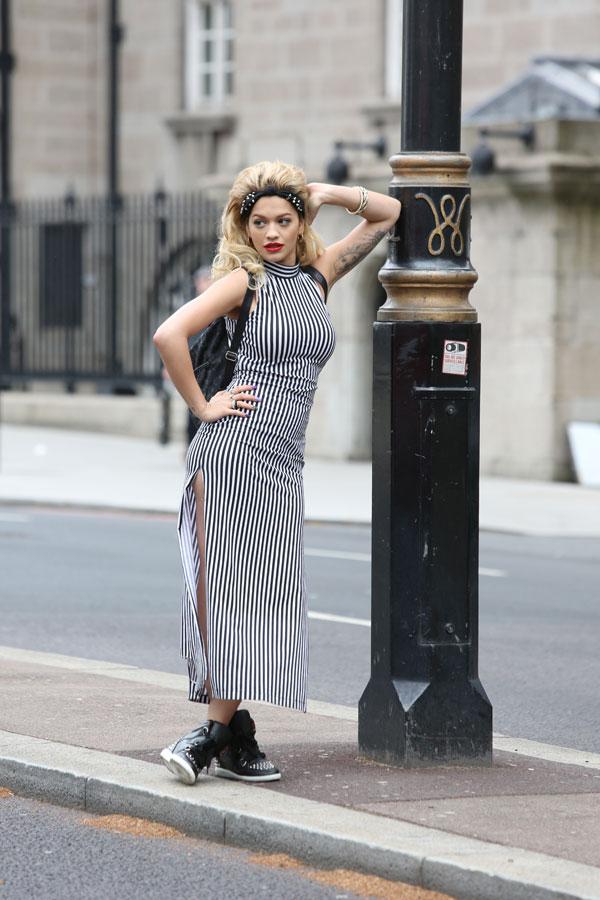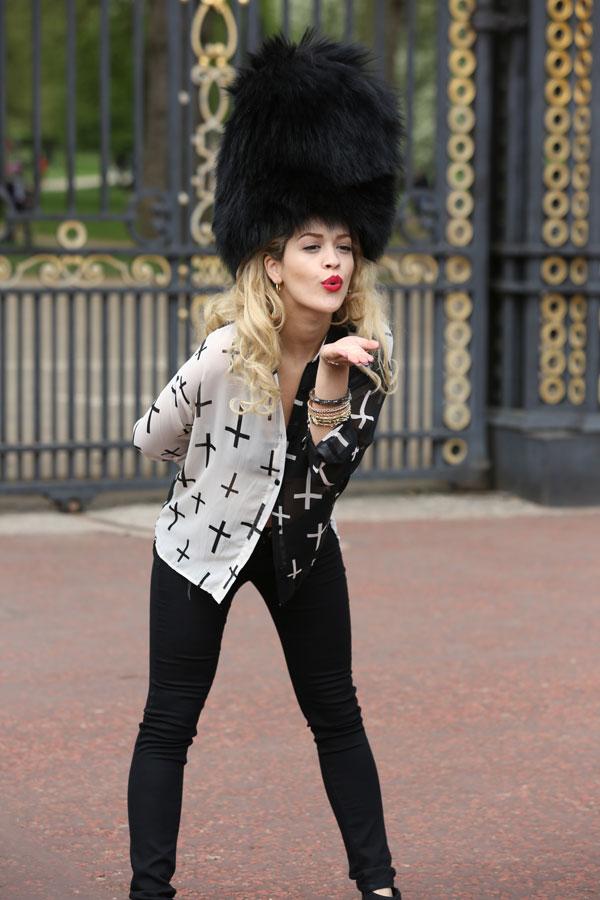 What do you think of Rita's looks? Tweet @OKMagazine and leave a comment below.