VIDEOS
Savannah Chrisley Reveals Breakup From Blaire Hanks In Super Emotional Video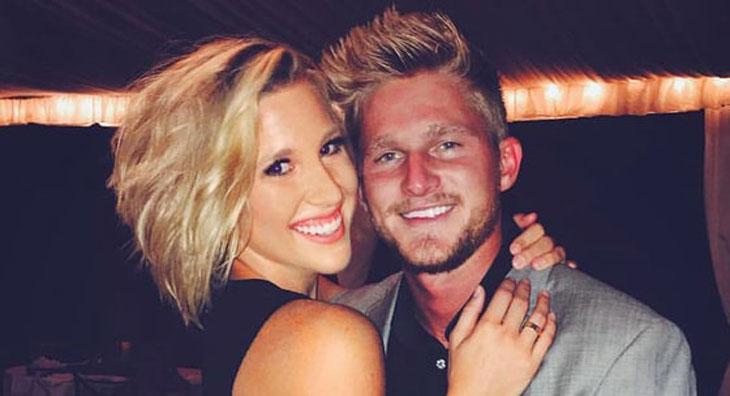 It's been a rough couple weeks for Savannah Chrisley.
The Chrisley Knows Best star took to her Facebook on Wednesday to announce that she and boyfriend Blaire Hanks have called it quits on their relationship after two years of dating.
"I just wanted to have a conversation with y'all because it's so crazy how invested my fans are … Blaire and I — you've followed our relationship from the very beginning," Chrisley revealed in an emotional video post. "We gave you a promise to show you our lives and to be as honest as we can about it, and that's just what I'm trying to do now. So to cut to the point … Blaire and I are no longer dating. It hurts, it does."
Article continues below advertisement
The tearful 19-year-old continued, "It's so funny whenever I look back at Blaire and I and just the fun times we had. It truly was the definition of young love. It's just what he and I were. We had so much fun, and things were amazing," she said. "We were best friends."
Chrisley admits that being in the limelight may have had a negative effect on their relationship. "It was hard to keep the relationship just to ourselves. Maybe that's why we are at the point that we're at now … Sometimes you can just go through so much in a relationship that it wears on you," she explained. "It wasn't his fault, it wasn't my fault. There was fault on both sides," she said.
The split comes on the heels of Chrisley's car crash last week. As OK! previously reported, the reality star got into a serious accident on January 16 and suffered broken vertebrae.