VIDEOS
Check Out The Name Of April The Giraffe's Baby!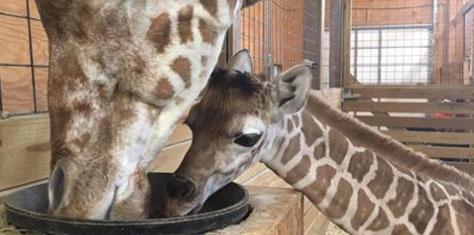 The fans have voted, and Animal Adventure Park has spoken! April the Giraffe's handlers have released a short list, and one of THESE names will be given to the adorable newborn calf!
"Alyssa's Choice," Apollo, Geoffrey, Gio, Harpur, Noah, Ollie, Patch, Patches, Unity.
Fans who are still determined to weigh in on the baby's name can vote at http://www.nameaprilscalf.com up until April 30th, with a tentative announcement scheduled for May 1. And for those who have been missing all of the cute giraffe footage, the zoo has also reinstated the livestream that made April a household name.
MORE ON:
April The Giraffe
Article continues below advertisement