VIDEOS
Sugar Bear's Fiancée SLAMS Mama June's Weight Loss AND Parenting!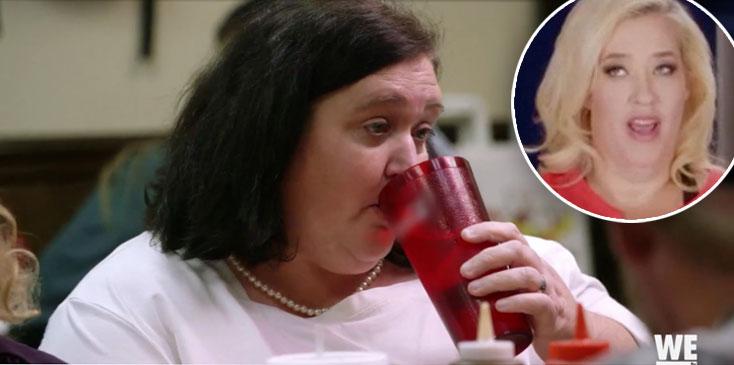 Sugar Bear's bride-to-be Jennifer Lamb is not impressed with Mama June's weight loss.
In an upcoming episode of Mama June: From Not to Hot, Jennifer calls her a toothpick in front of June's own daughter, Honey Boo Boo, alleging, "she looks sick."
Even worse, Jennifer questioned June's parenting skills because she has been feeding Honey Boo Boo veggies. "This child is not getting what she might want to eat," she claimed. "I think that it's important to have the things that a child needs."
Article continues below advertisement
Are you Team Jennifer or Team June? Share your thoughts in the comment section!