VIDEOS
Tenille Townes Details Moment When Keith Urban Told Her She Won 2 ACM Awards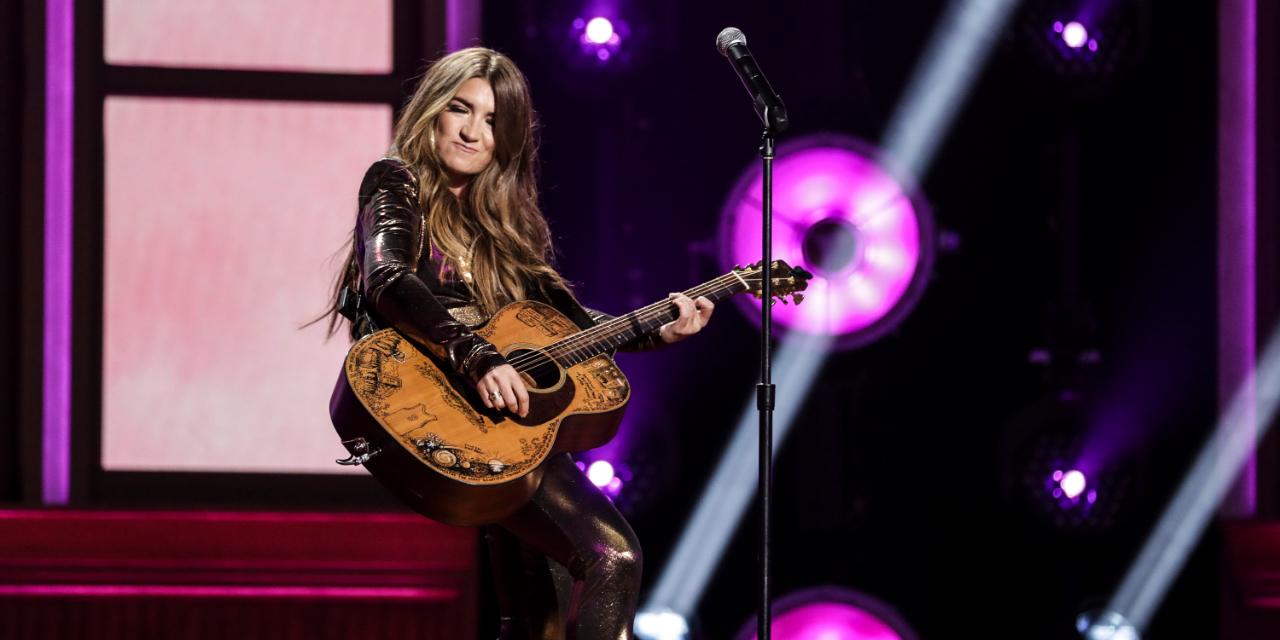 Tenille Townes can't forget that day in August when she got a call from Keith Urban, telling her that she had won two trophies at the 2020 ACM Awards — New Female Artist of the Year and Music Event of the Year.
The 26-year-old had no idea that the country star was going to tell her the exciting news — she thought it was just a routine interview. But when Urban appeared on the screen, she was totally taken aback.
Article continues below advertisement
COUNTRY MUSIC IS BACK! THE FULL LIST OF WINNERS FROM THE 2020 ACM AWARDS
"For real?" Townes exclaimed.
"For real," the 'Blue Ain't Your Color' singer confirmed. "No pranking."
In a conversation with PEOPLE TV during the awards show, Townes said she was still freaking out about receiving the awards from Urban.
"I'll never forget that Zoom call as long as I live," she said. "Hearing the news from him was so surreal, I still can't believe that happened."
KEITH URBAN AND PINK PERFORM 'ONE TOO MANY' AT ACM AWARDS 2020
The artist said that her first move was to tell her parents the exciting news. "I was at my manager's house and so we all kind of danced around the kitchen and celebrated and then I was like 'OK, I gotta call mom and dad," she told the outlet. "I called them and they were in the vehicle and my mom was like 'Hey what's happening?' I was like 'Well, Keith Urban just called so.'"
She said that the moment was "very cool," adding that she was excited that the awards show took place amid the pandemic.
"I am so excited that the ACMs are still happening and that we get to celebrate all of this," she said. "I feel really grateful to be part of this country music community. I'm honored and I can't wait for the show."
Later on in the night, the 'Somebody's Daughter' songstress reflected on the epic night and her amazing performance. "My seven year old self is really losing her mind right now ha. Very first @acmawards," she captioned a clip of herself singing onstage. "Show performance. That was so fun and terrifying and awesome. What a dream!! Check out the rest of the show on @CBS and @CBSAllAccess! #ACMawards."