VIDEOS
The Teen Mom 3 Girls Reveal Their Reality TV Guilty Pleasures (And Why Katie Sometimes Thinks She's a Kardashian!)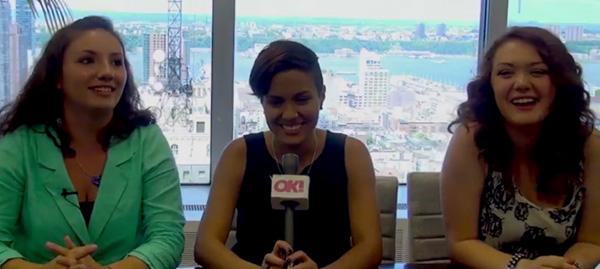 When they're not hanging out with their kids, working, going to school, or multi-tasking their million other single mommy duties, do the ladies of Teen Mom 3 ever get time to watch reality shows? You know, other than Teen Mom? That's what we asked Alex, Briana and Katie during our chat.
OK! Exclusive: First Look at Alex and Matt's Fight on Tonight's Teen Mom 3
And you'd be surprised to know what their TV guilty pleasures are. Which one has a thing for Dance Moms? Catfish? Why does Katie sometimes think she's a Kardashian? Watch the EXCLUSIVE video above to find out all of the above, and also see if the ladies think their daughters have a future in television.
Article continues below advertisement