VIDEOS
Trend to Try Tuesday: The Parker Devlin Pant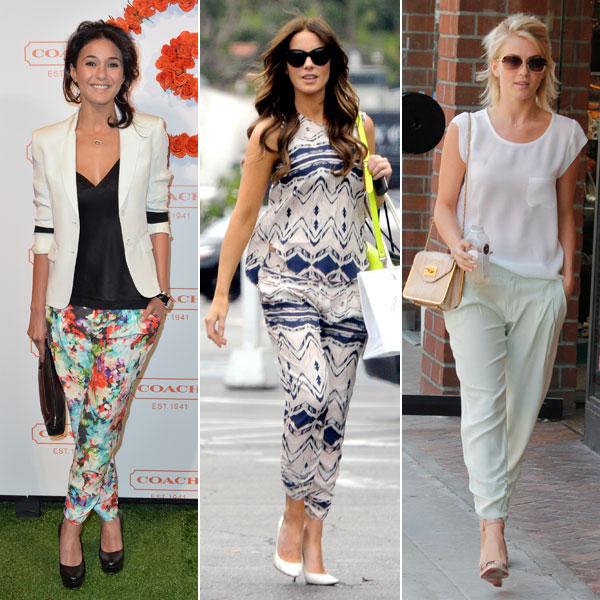 Put aside the skin-tight jorts and mini dresses for one hot second and consider summer's hottest trend instead: the Devlin pant.
The Best-Dressed Celebs This Week
Celebs like Julianne Hough, Kate Beckinsale, and Emmanuelle Chriqui have all be seen wearing the loose-fitting trouser and here are three reasons you'll love them too... 1. They look great with a flat or heel. 2. You won't feel guilty when you go for the 2nd slice. 3. They won't stick to you legs in the dead heat of summer. Pair them with a blazer and tank like Emanuelle, a matching top like Kate, or a silk tee like Julianne.
Article continues below advertisement
Where to Buy:
What do you think of this trend? Will you try the Devlin pant? Sound off in the comments below or on Twitter @OKMagazine!