VIDEOS
'Twilight' Star Nikki Reed and Hubby Paul McDonald Reveal Their Best Music Memories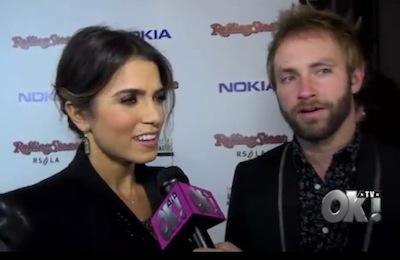 Twilight star Nikki Reed and her musician husband, Paul McDonald, were amicable at the American Music Awards and took some time out to chat with OK! about some of their favorite music memories.
While Paul remembers seeing Tom Petty with his parents, Nikki reveals her first concert was none other than the Spice Girls.
"It was a different experience, my parents didn't take me," she said. "I think I got lost that night, too. I think I ended up crying and feeling like I never wanted to go to a concert again."
Article continues below advertisement