VIDEOS
Video: 5 Facts You Need to Know About British Singer-Songwriter Emeli Sande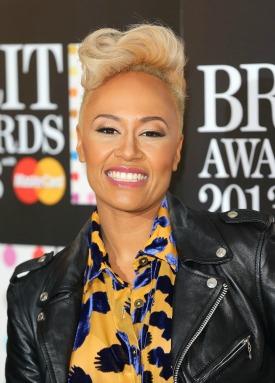 OK! recently caught up with Emeli Sande backstage at the ARTIST#TALK event in New York City presented by HP, Windows and ArjanWrites.com.
If you haven't been formally introduced to Emeli, let us do the honors! She is a gorgeous British singer-songwriter with a BIG voice who you'll be seeing a ton of soon! Including this weekend—she is getting ready to attend the Grammy awards! Check out the video above for 5 fun facts you need to know about her.
Article continues below advertisement
We asked her who she was excited to run into on the big night, talked style, books and more with this smartypants. No seriously, wait until you hear what she has her degree in!
Check out Emeli's latest video for "Next To Me" here
What new artist have you been listening to lately? Tell us in the comments below or on Twitter @OKMagazine
MORE VIDEOS YOU'LL LOVE:
* CHACE CRAWFORD WANTS 'FIFTY SHADES' ROLE, WILLING TO DO S&M