VIDEOS
Watch Beetlejuice's Geena Davis Predict Michael Keaton Oscar Win For Birdman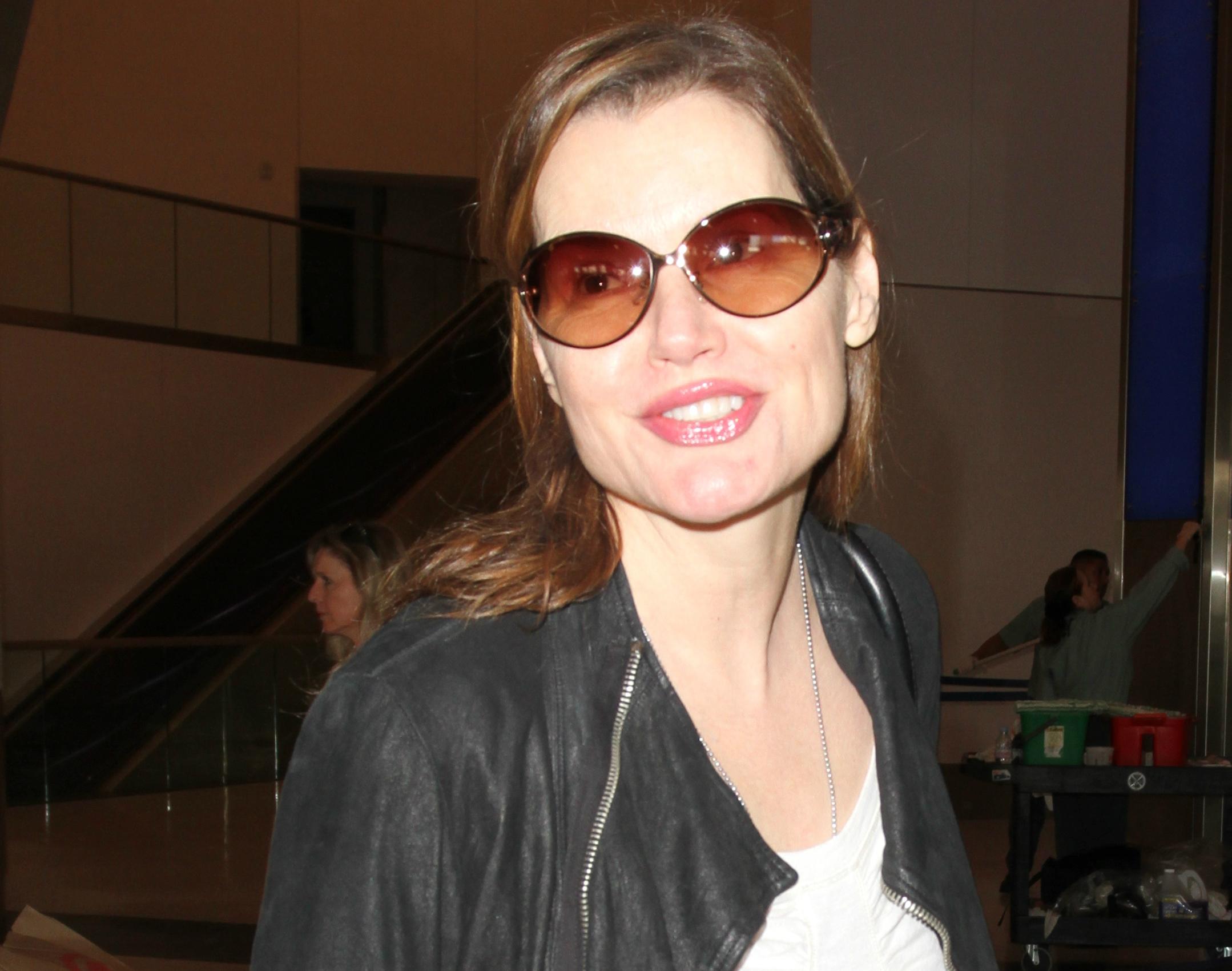 Actress Geena Davis was all smiles while walking through LAX airport on Wednesday.
The actress said that she would definitely reprise her role as Barbara Maitland in a followup to the the film Beetlejuice. And she also sent out a few positive vibes for her Beetlejuice co-star Michael Keaton, who was nominated for best actor at the upcoming 87th annual Academy Awards.
"Do you think Michael is going to win the Oscar?" a photog asked. "Yeah I do!" replied a grinning Davis. Now that's what friends are for!
Article continues below advertisement
Watch Geena cheer on Michael and talk about Beetlejuice in the video above!