VIDEOS
Video: Grammy-Nominated Singer Britt Nicole Takes Us on a Shopping Spree!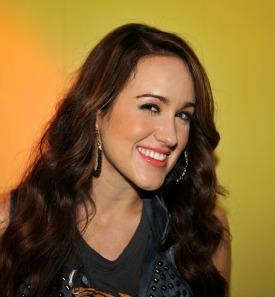 OK! recently went on a shopping spree with adorable singer Britt Nicole here in New York City! We went to Topshop in SoHo for three floors of gorgeous fashion to find looks for on AND off the stage for the Grammy-nominee.
Britt shared some of the fun plans she has coming up, A.K.A. occasions to wear all the great clothes. She also dished on her style, music and more!
Be sure to check out her awesome EP Gold on iTunes now with the full album out on February 26th, for tons of really fun songs with a positive message! Plus check out Topshop for all the great fashion.
Article continues below advertisement