VIDEOS
Want To Go On a Date With The Property Brothers? They Have Some Tips For You!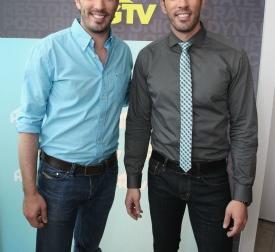 May. 15 2013, Published 3:16 a.m. ET
View all comments
First dates can be awkward for anyone. Although we have a feeling they might be a little less awkward for the handsome Property Brothers! These chatty guys can talk about anything including their super popular show Property Brothers on HGTV.
So when we sat down with Drew and Jonathan Scott at NYC hotspot ILILI, we had them give us some of their best first date advice. Check out the video above and take notes, in case you ever find yourself out on the town with one of these guys!
Article continues below advertisement