VIDEOS
WATCH: Amber Rose Is Visibly Irritated While Leaving Los Angeles Night Club!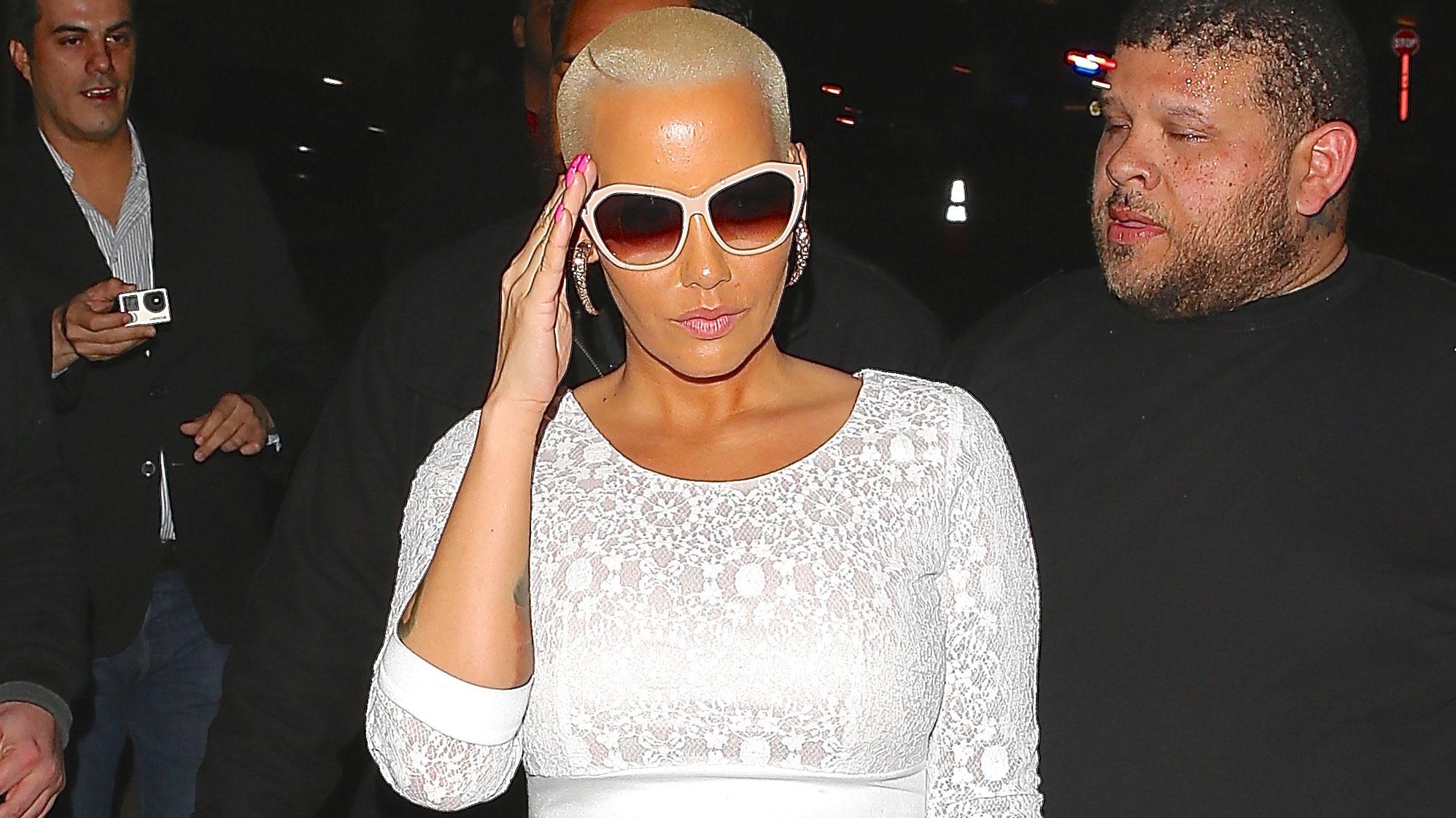 Amber Rose was just not in the mood to see paparazzi as she left Ace of Spades night club in Los Angeles on Monday night after hosting there.
Once police had to come to disperse the large crowd, Amber seemed to have had her fill of fun, and headed to her black SUV with a group of security guards.
PHOTOS: Amber Rose Plans A Reality Show: Will She Get Revenge On Kanye West?
The former vixen was apparently too hot to handle in her white outfit though, and was followed by a particular gentleman all night, which eventually irritated her.
Article continues below advertisement
PHOTOS: Amber Rose's Butt Transformation Over The Years!
"He's been following me all night. Please move him away," Amber told her security team as they made their way down the street. And though she hosted the event with Blac Chyna, her bestie was no where to be seen.
Check out the video above. What are your thoughts on Amber's sparkly outfit? Let us know in the comments section below.