VIDEOS
Watch Jamie Foxx and Katie Holmes Together—Plus Find Out Jamie's Thoughts On the Rumor!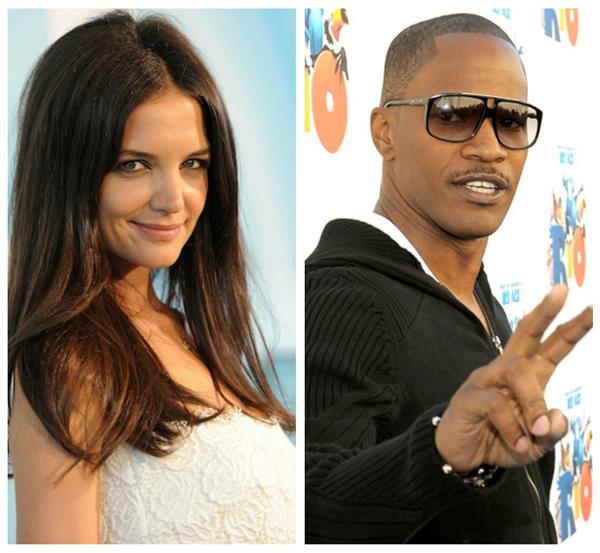 There are a lot of mixed emotions when it comes to the rumors that Jamie Foxx and Katie Holmes are now an item. As you know, the couple was spotted together this August at a swanky party in the Hamptons. But did you catch the two dancing hand-in-hand to Robin Thicke's "Blurred Lines"? See the two in action by clicking play on the video above!
News: Katie Holmes Is Reportedly Dating Jamie Foxx!
With all the speculations swirling about, Jamie Foxx has officially spoken out to set the record straight. According to the superstar, "The rumors are 100 percent not true!" He continued by sharing with Entertainment Tonight, "In fact, it's quite hilarious because we simply danced at a charity event along with a lot of other people."
Article continues below advertisement