VIDEOS
Watch Jennifer Lawrence Run Away From Fans After They Trample The Barrier!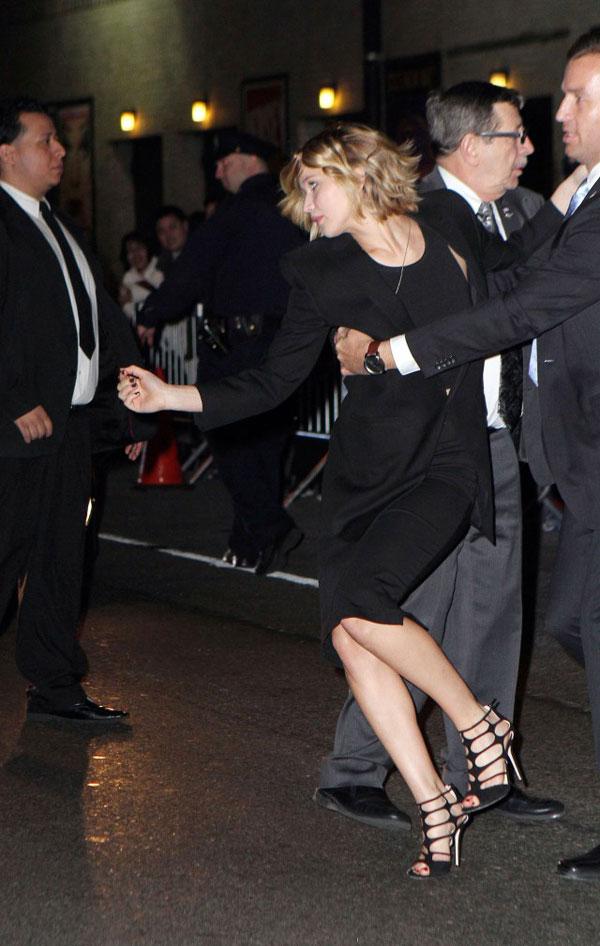 Article continues below advertisement
That's when fans in the section mobbed the star, pushing over the metal barrier that blocked them from her.
Luckily for Lawrence, her security team grabbed her just in time to get her safetly back to her car.
Watch the video above to see the scary incident play out!