VIDEOS
Watch: Lea Michele Sings Through Her Broken Heart In Next Week's Emotional Glee Cory Monteith Tribute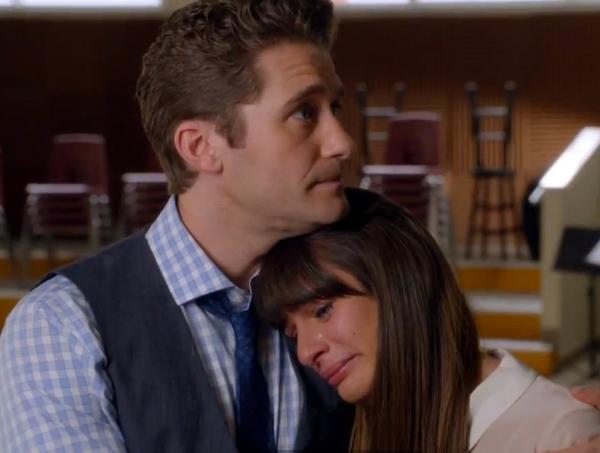 youtube=https://www.youtube.com/watch?v=wPOsepbjWCo&w=480&h=360
Next Thursday is October 11, the day that we've had in the back of our minds since July when Cory Monteith died. Why? Because on October 11, Glee will air its Cory Monteith tribute episode appropriately titled "Farewell to Finn." And after months of not knowing much about the sad ep, Fox has finally unveiled a preview.
Article continues below advertisement
In the 30 second clip, we see McKinley students setting up a memorial for Finn, Mr. Schue comforting a bawling Rachel, and in the background hear Rachel Berry singing Adele's "Make You Feel My Love." I got all choked up just watching this snippet, and I know that when the episode airs next week all I'll be able to think about is "How did the cast get through shooting this episode?!" But then I realized that there's not much acting involved in this—for Darren, for Chris, for Matthew, and especially for Lea, all of those tears are 100 percent real. Oy.
Photos: Our Initial Thoughts on Glee Season 5
Watch the clip above, and then be sure to check out "Farewell to Finn" next Thursday, October 11 at 9pm on Fox. Are you interested to see how the episode plays out? What other songs do you hope they sing to pay tribute to Cory and Finn? Tweet us @OKMagazine.